This cottage cheese Alfredo is so creamy and packed with 15g of protein per serving all thanks to the blended cottage cheese Alfredo sauce!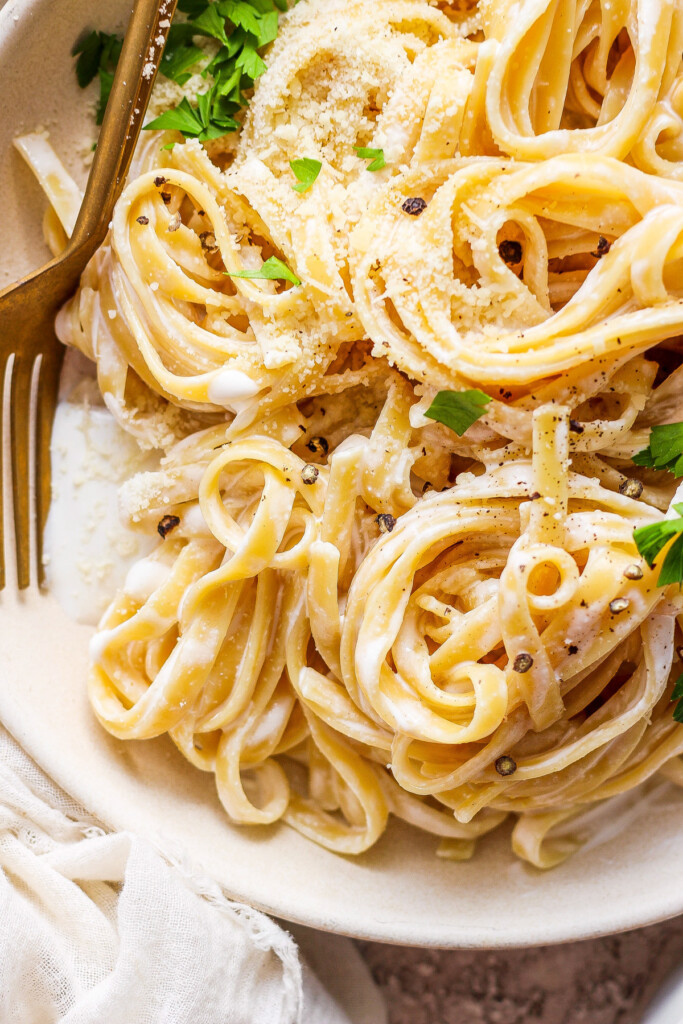 Cottage cheese is a high-protein, miracle cheese that we just can't get enough of. You won't believe how easy it is to blend up the Alfredo sauce with just a few ingredients of cottage cheese, sauteed garlic and onion, and a splash of heavy cream.
Obsessed with cottage cheese recipes? These cottage cheese pancakes, protein mac and cheese, cookies and cream cottage cheese bark, and cottage cheese ice cream are tasty recipes that are high in protein.
What You Need to Make Cottage Cheese Alfredo
Cottage cheese: we recommend using 2% or whole milk cottage cheese. Nonfat cottage cheese will work, but the water content will be higher.
Heavy cream: a little bit of heavy cream is used to both thin out and to thicken the cottage cheese Alfredo sauce.
Pasta water: don't forget to set aside some pasta water to add to the pasta sauce. It is used to thicken the pasta sauce and to encourage the sauce to bind to the pasta.
Grated parmesan: every Alfredo dish needs a little bit of parmesan.
Fettucini: any long noodle will work for this recipe.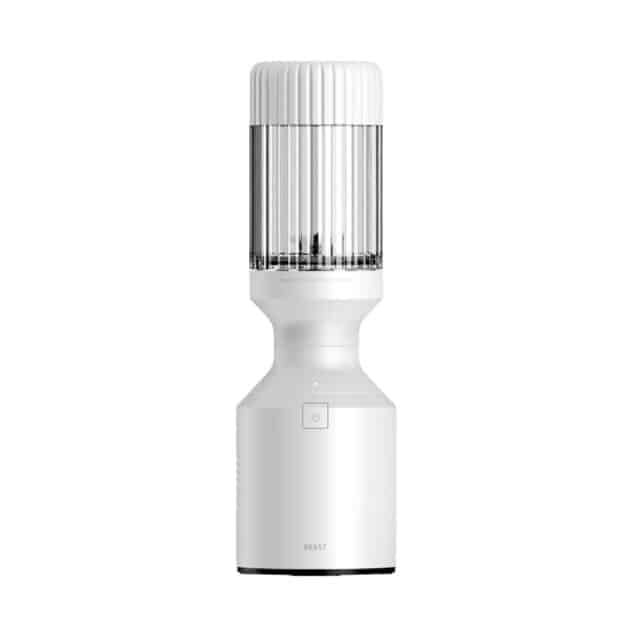 Our Favorite
Beast Blender
The Beast Blender is our go-to blender for smoothies, dips, soups, and everything in between. It's the perfect size and moderately priced. Oh, and oh-so powerful!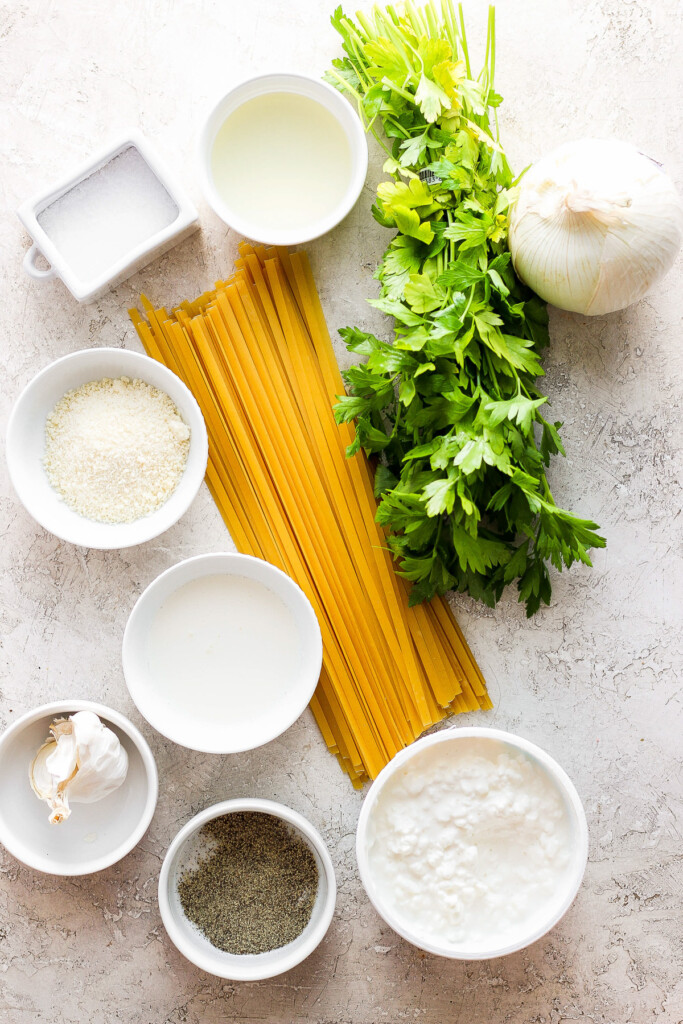 Tips + Variations
When making the cottage cheese Alfredo sauce, be sure you blend the ingredients long enough (2-3 minutes) to ensure all the ingredients are homogenous. This is important so that when the sauce is warmed up it doesn't not separate.
We kept this dish basic with just pasta and sauce. If you'd like to add vegetables, steamed broccoli is a great addition. Spice things up with red pepper flakes, too!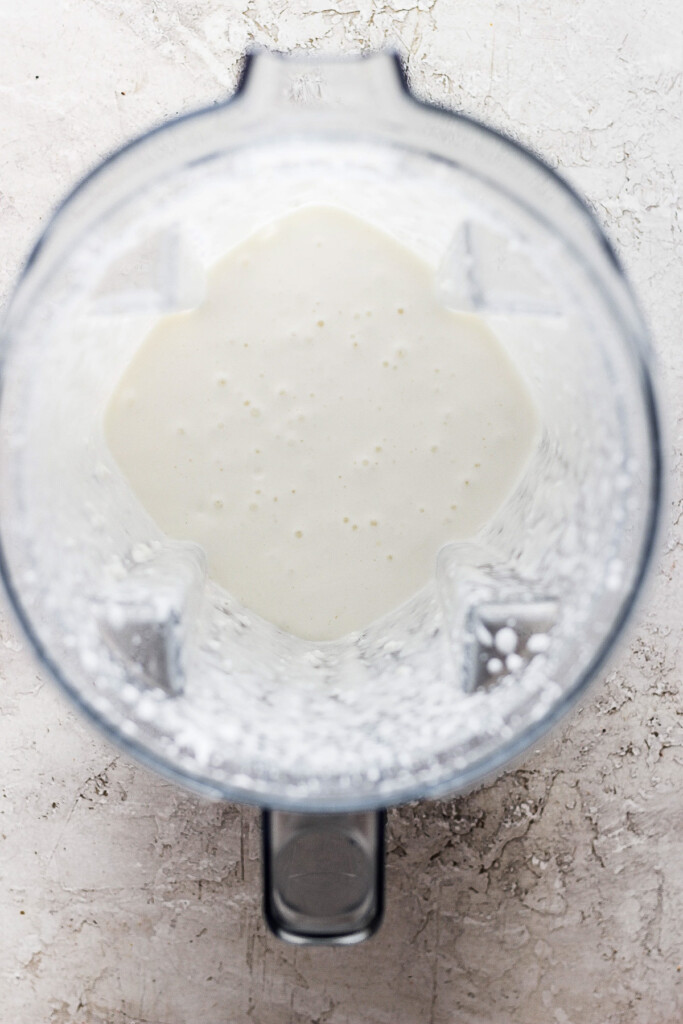 FAQ
What type of cottage cheese should I use?

We highly recommend using 2% or whole milk cottage cheese for this recipe.
Can I use gluten-free pasta?

Yes, any type of past will work for this recipe.
What if my sauce is too thick or too thin?

If the pasta sauce is too thin, simmer the sauce over low heat until it is reduced. Remove from heat until it thickens. Then, toss with the pasta.

If the sauce is too thick, add 1-2 tablespoons of additional pasta water to thin out the sauce.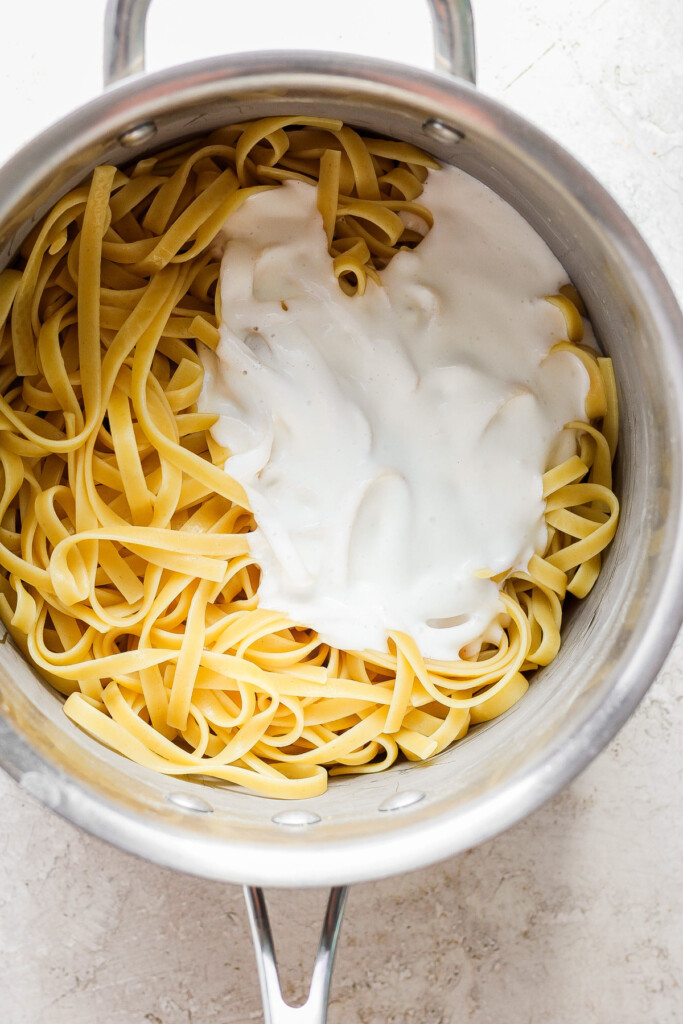 Storage Suggestions
If you are storing leftovers where the pasta and the sauce are already mixed together, let the pasta cool completely and store it in an air-tight container for up to 5 days.
To reheat the pasta, add a few tablespoons of water or heavy cream to a saucepan and the leftovers. Toss to combine. Heat over medium/low heat until smooth and warm.
If you are making this dish ahead of time, we recommend storing the sauce separately from the pasta until ready to serve.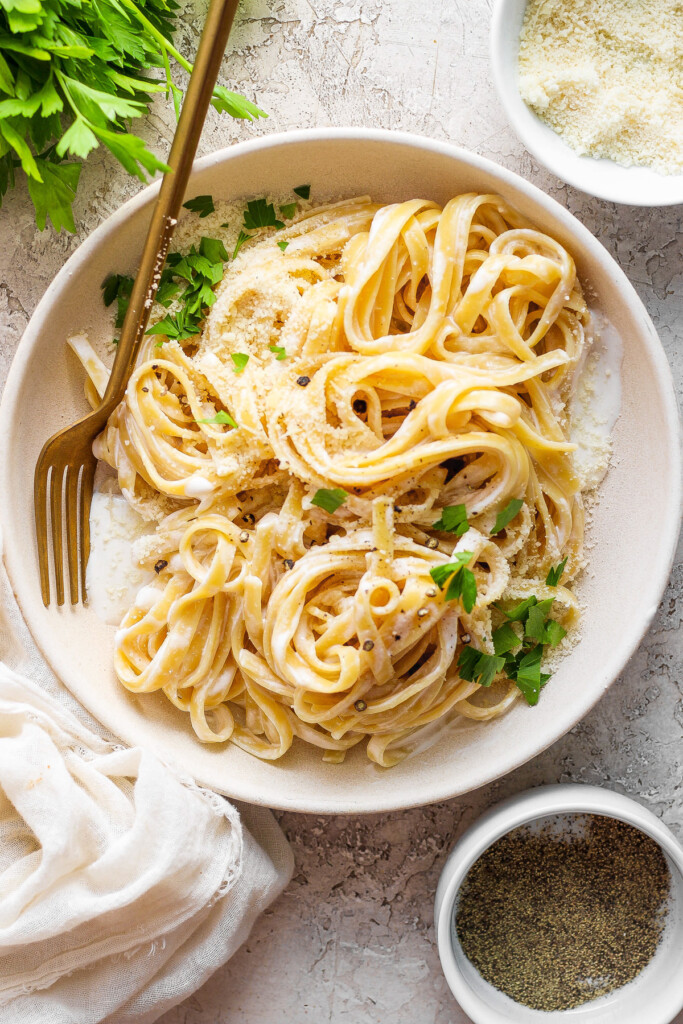 What to Serve with Cottage Cheese Alfredo
Since this cottage cheese Alfredo is a creamy and substantial pasta dish, we recommend serving it alongside a crunchy salad or adding protein to the top.
If you want to add an animal protein to this pasta add this delicious crunchy pan-fried chicken or sauteed shrimp.
This apple burrata salad, chicken Caesar salad, or an easy cucumber salad are great salad options!
Photography: photos taken in this post are by Erin from The Wooden Skillet.