Made with just 4 ingredients, these salted caramel date cups are a nutritious swap for chocolates!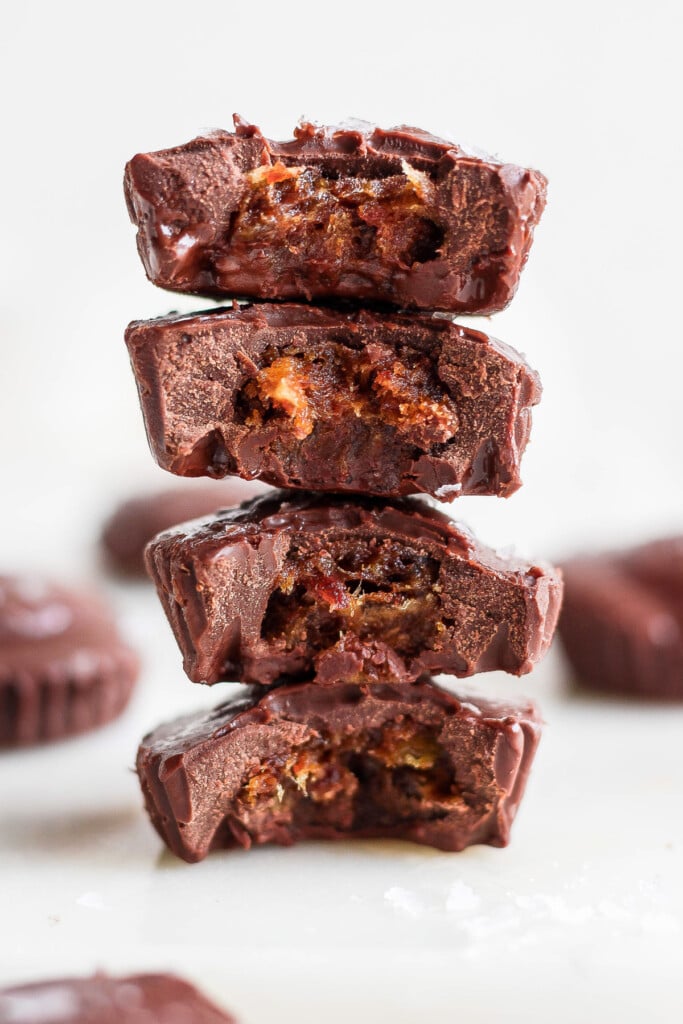 Ditch the store-bought candy and make your own salted caramel date cups with Medjool dates, chocolate chips, coconut oil, and sea salt!
Date caramel is such a fun swap for refined-sugar-packed caramel; you only need one ingredient – dates! Process them in your food processor to make date paste, then roll them into little balls. Cover them with melted chocolate and freeze.
What is in salted caramel date cups?
These date cups are made with 4 simple ingredients. The star? Medjool dates! Make sure you use soft dates to easily form a paste in the food processor. You'll also need semi-sweet chocolate chips, a little coconut oil, and sea salt for topping.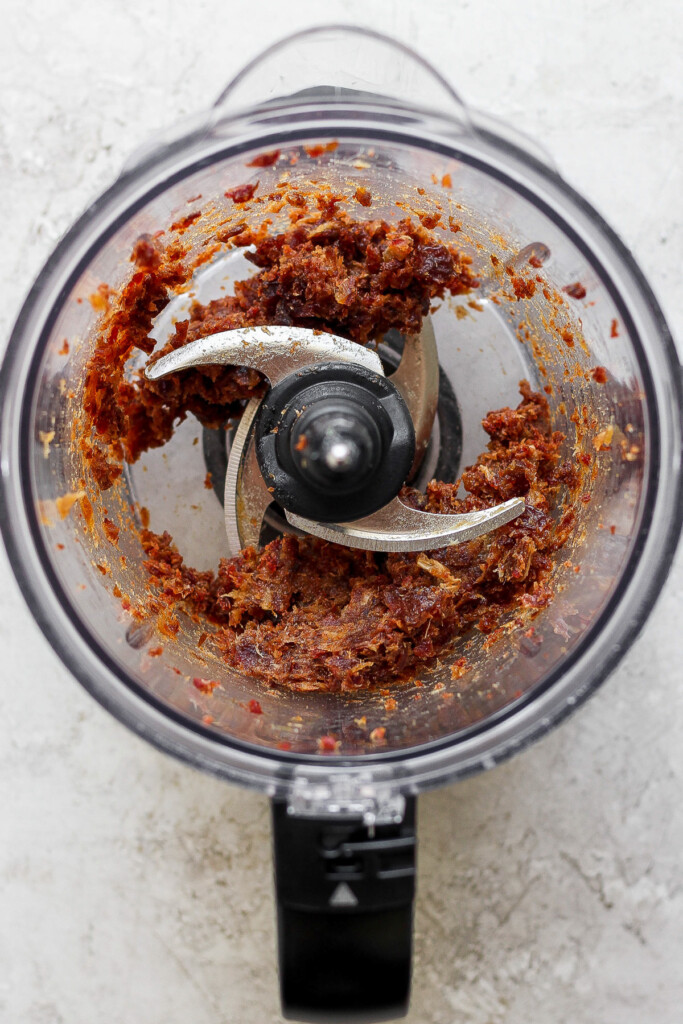 Substitues & Variations
Chocolate: instead of semi-sweet chocolate chips, you can use dark chocolate or even dairy free chocolate.
Big cups: don't have a mini muffin tin? Use a regular-sized one instead.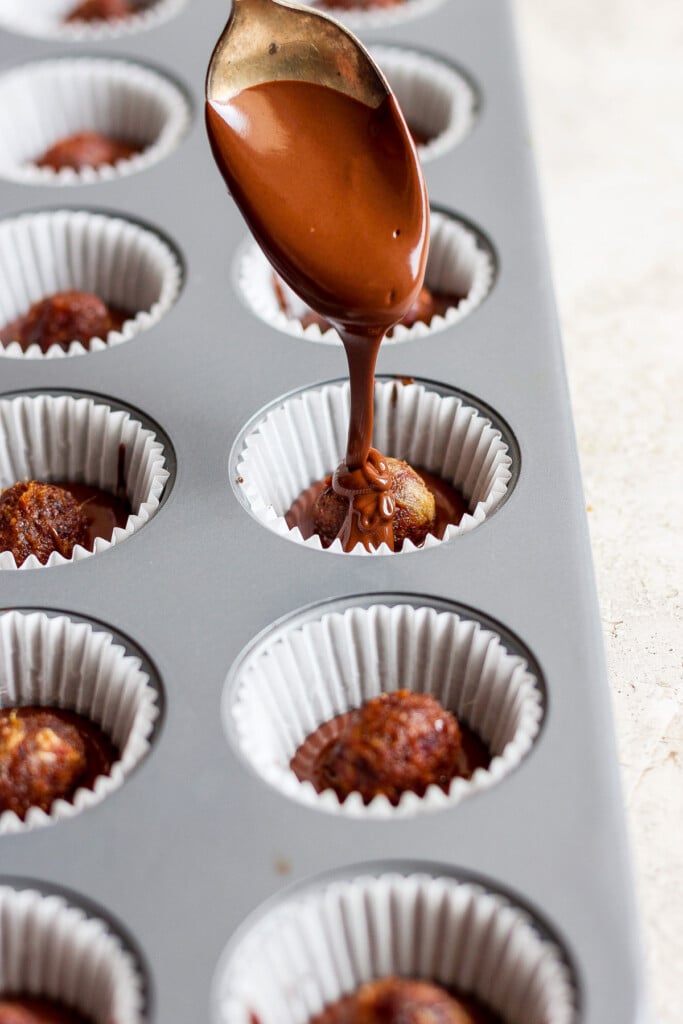 Example Title Text
Can you make these vegan?

To make these salted date caramel cups vegan, make sure to use dairy-free chocolate chips.
What if my dates are too hard?

To soften your dates, add water to your food processor by the 1/4 teaspoon until malleable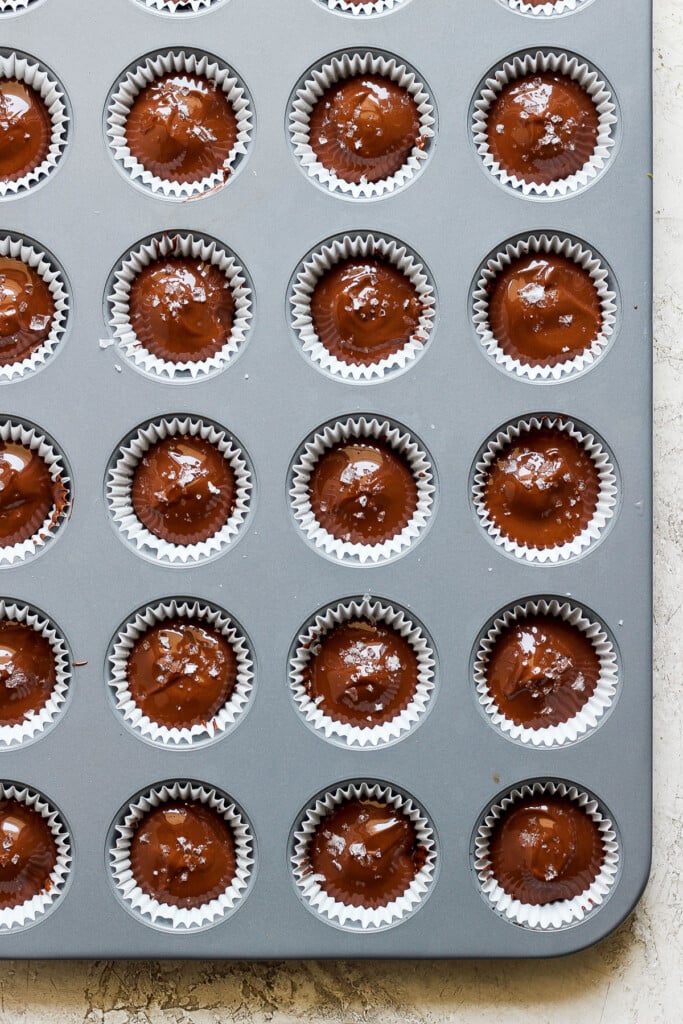 Storage
We recommend storing these in your freezer in a freezer-safe, gallon-size bag. They will last up to 3 months.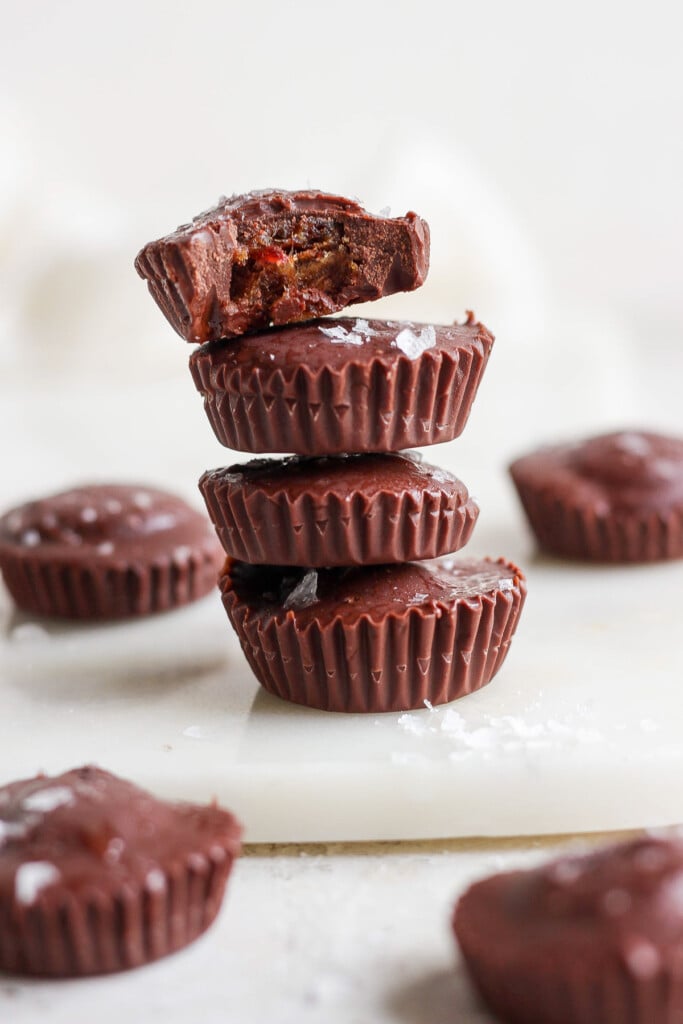 Tips & Notes
Dates*: if your dates aren't soft/squishy, you may need to add a teaspoon of water to the food processor.
Feel free to substitute semi-sweet chocolate with any other type of chocolate.
Store in the freezer for u to 3 months.
Nutrition facts
Calories: 163kcal Carbohydrates: 19g Protein: 2g Fat: 9g Fiber: 2g Sugar: 15g