A fun way to serve salad to kids and a great way for fussy eaters to get exposure to new foods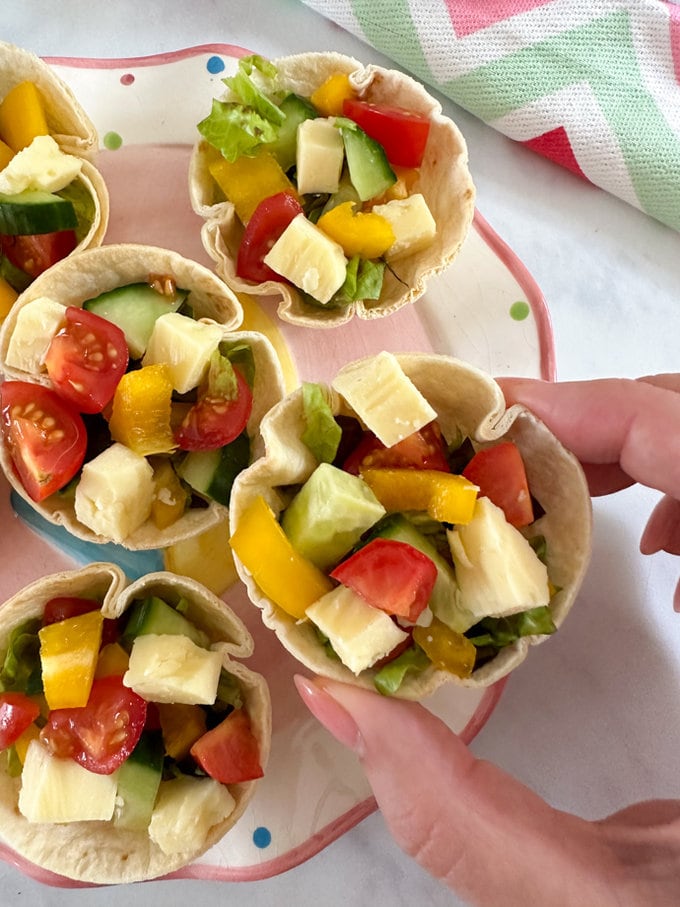 Trying to get my kids to eat veggies is hard enough but salad… no chance!
Always trying to make foods more fun and interesting for them, I made these Salad Cups to hopefully inspire them to try even just a little bit!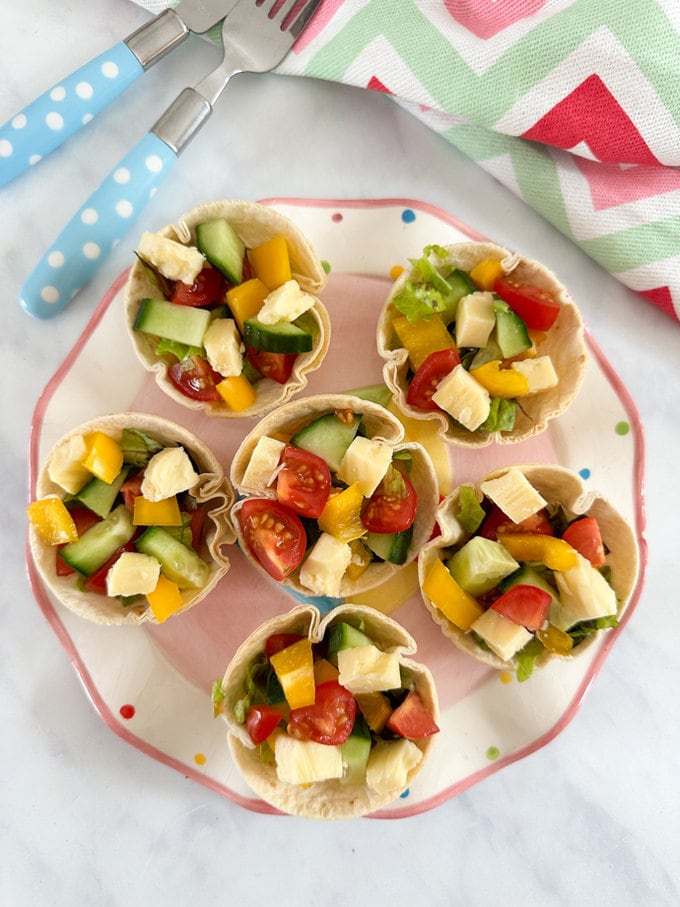 The base of the salad cups is made from large tortilla wraps.
I used a round pastry cutter to cut out six circles.
If you don't have a pastry cutter, anything round like a jar will work just fine.
Make the outline of the circle shape and then use a knife to cut it out completely.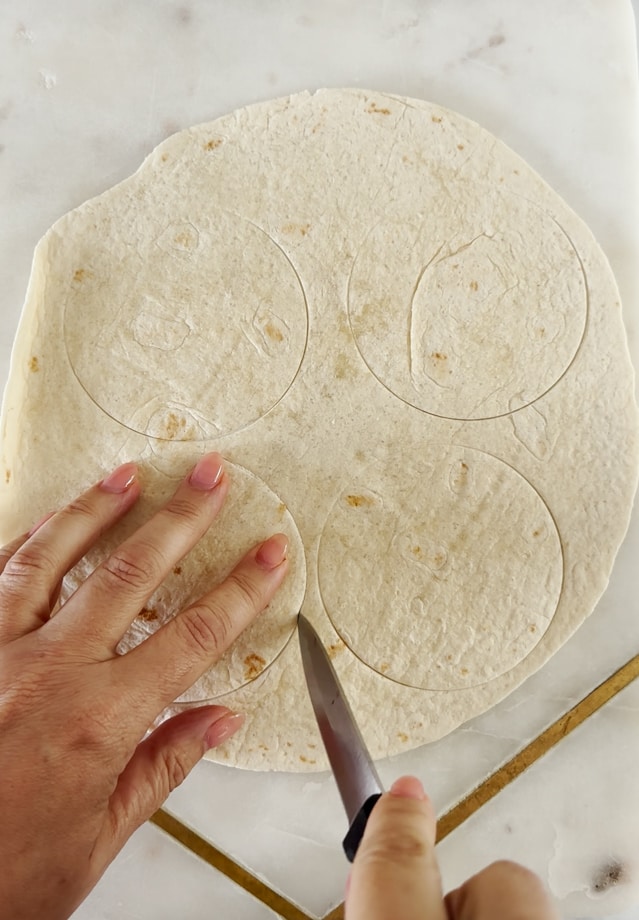 You need six circles like this.
Don't throw away the scraps from the wrap. Spray them with a little oil and bake in the oven to make some homemade tortilla chips!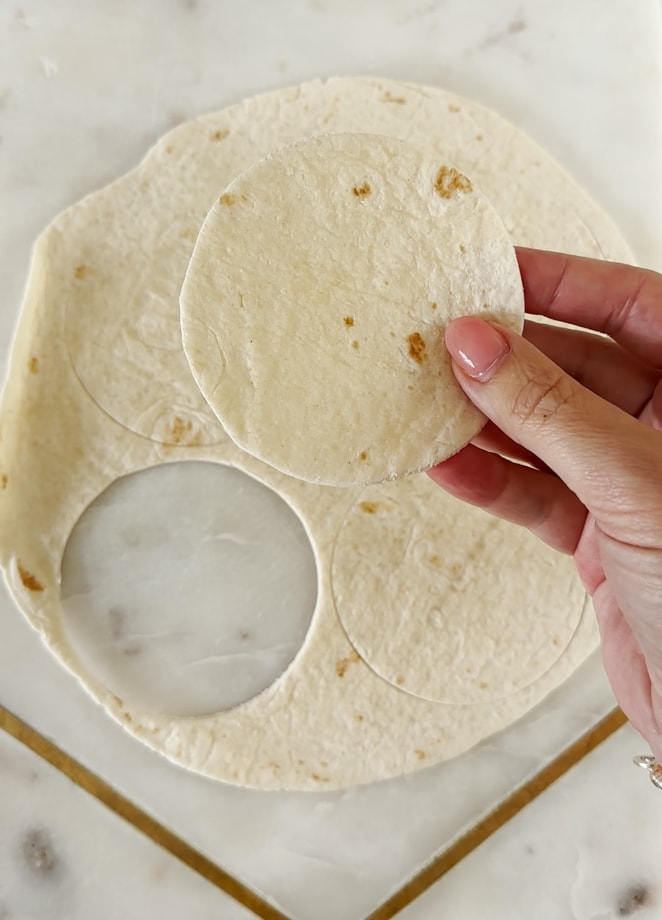 Next, spray a muffin tray with spray oil.
Push the wrap circles in and at 180c fan for 10 minutes.
The wraps will be very hot so leave them to cool for a few minutes before popping out of the tin.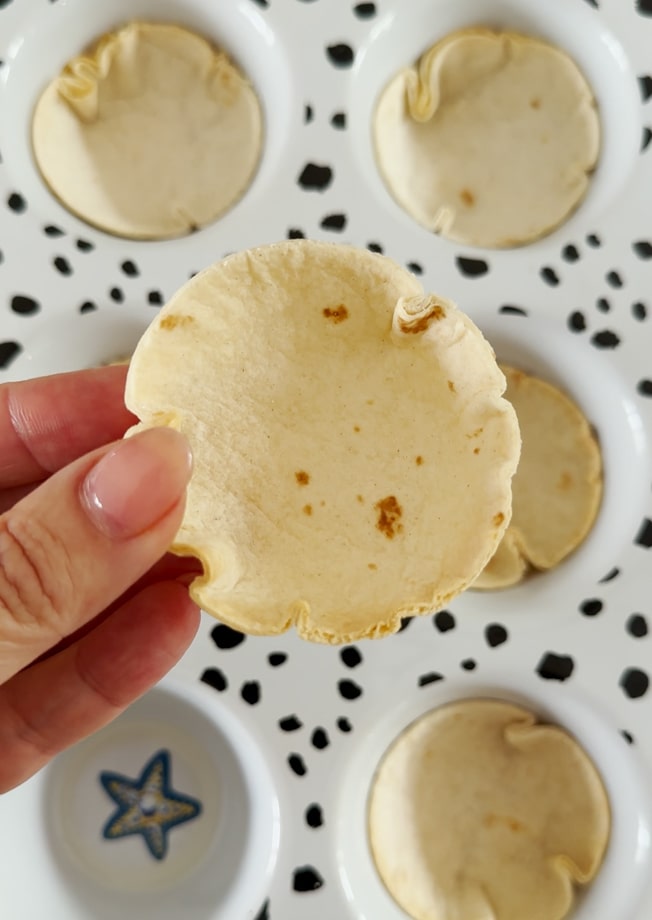 In the meantime cut up any salad ingredients that you like. I used:
Lettuce
Cherry Tomatoes
Cucumber
Peppers
Cheddar Cheese
Fill the tortilla cups with the salad. It's even better if you can get the kids to do this themselves.
It's a great way to build exposure to new foods like salad, even if it is just interacting with the food and not actually eating it.
If you liked this idea, then please do leave me a comment below.
You can also share your pictures with me on Instagram.  I always love to see your creations!
If you enjoyed this recipe you may also like my Easy Pasta Salad for Kids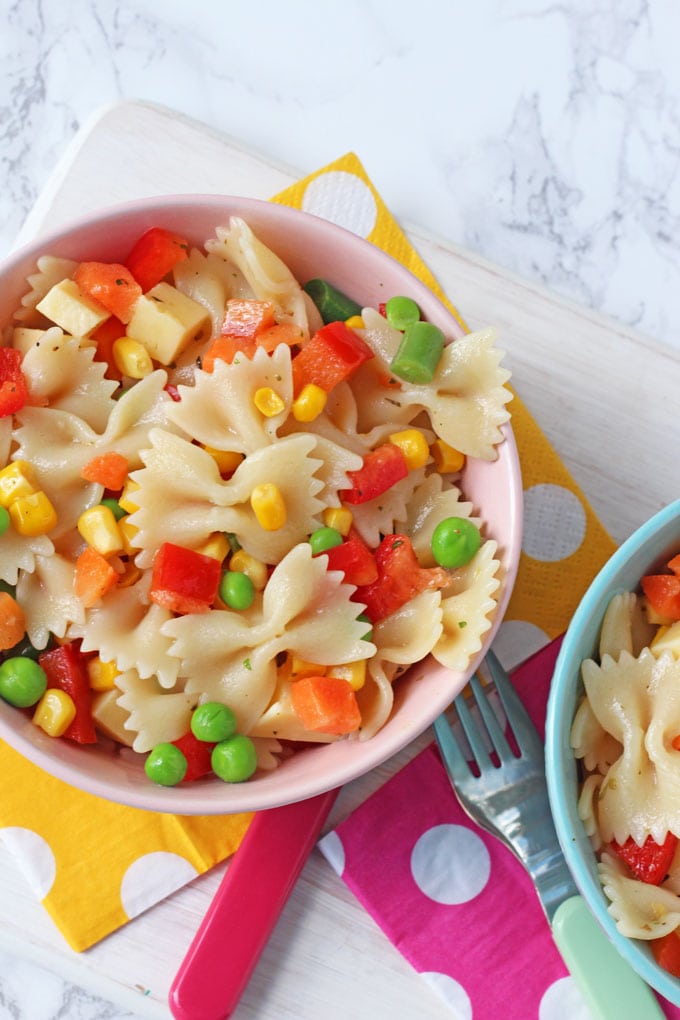 Salad Cups for Kids
---
Description
A fun way to serve salad to kids and a great way for fussy eaters to get exposure to new foods
---
Ingredients
2

large tortilla wraps
spray oil
cherry tomatoes
cucumber
lettuce
peppers
cheddar cheese
---
Instructions
Preheat the oven to 180c fan.
Use a pastry cutter or another round object like a jar to make six circle shapes in the wraps.
You can use a knife to cut them out once the outline has been made.
Spray a muffin tin with some spray oil.
Push the tortilla circles into the muffin holes,
Bake for 10 minutes.
Chop up the salad ingredients.
When the tortilla cups are done, allow to cool for a few minutes in the tin before removing.
Fill with the chopped salad ingredients.
Notes
These salad cups are best enjoyed immediately after cooking.