Our fun summer snacks for kids are perfect for packing into lunch boxes in the summer holidays and taking on days out!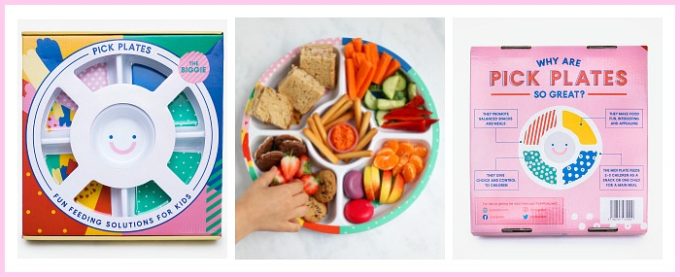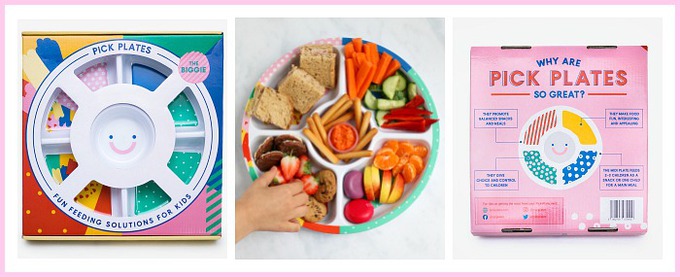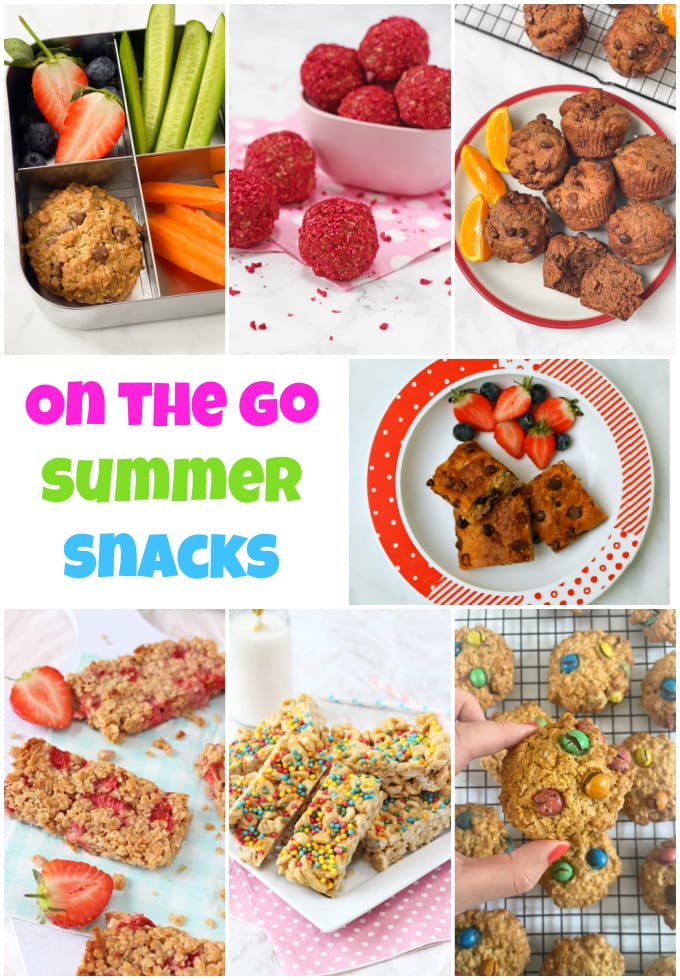 The school summer holidays might only be six weeks here in the UK but it still can feel quite long not to mention super expensive.
Days out to the zoo / soft play / local swimming pool soon add up and if you factor in buying snacks on top of that, it can start to get unaffordable very quickly.
Batch making snacks at home can save you a lot of money and it can double up as a fun activity to do with the kids too.
Here's some of our favourite homemade snacks that are perfect to take out on the go. And they all can be frozen too.
If you're looking for a sweet treat that that the kids will love, then these M&M Cookies are just the thing! The cookies themselves are quite healthy.
They are low in sugar and the oats help to make them more filling.
These cookies can also be made in advance and frozen. They will defrost at room temperature in 1 to 2 hours, so pop them in a lunchbox and enjoy when you are out and about.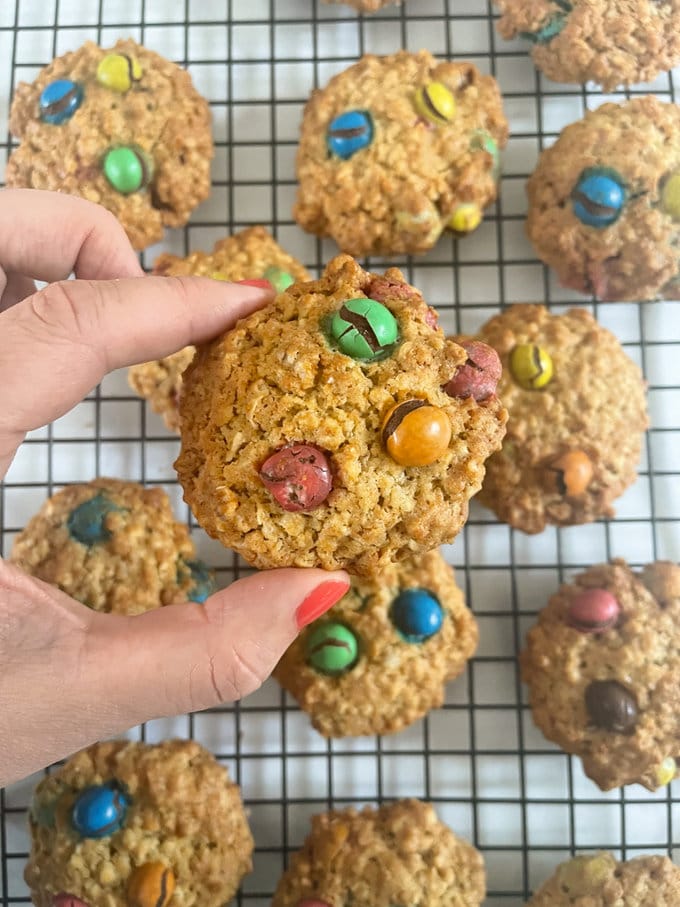 My easy recipe for these chocolate orange muffins can also be made ahead and frozen.
Again, they will defrost at room temperature in a couple of hours.
So pack them up in the morning straight from the freezer and then enjoy later with some of your kids favourite fruits.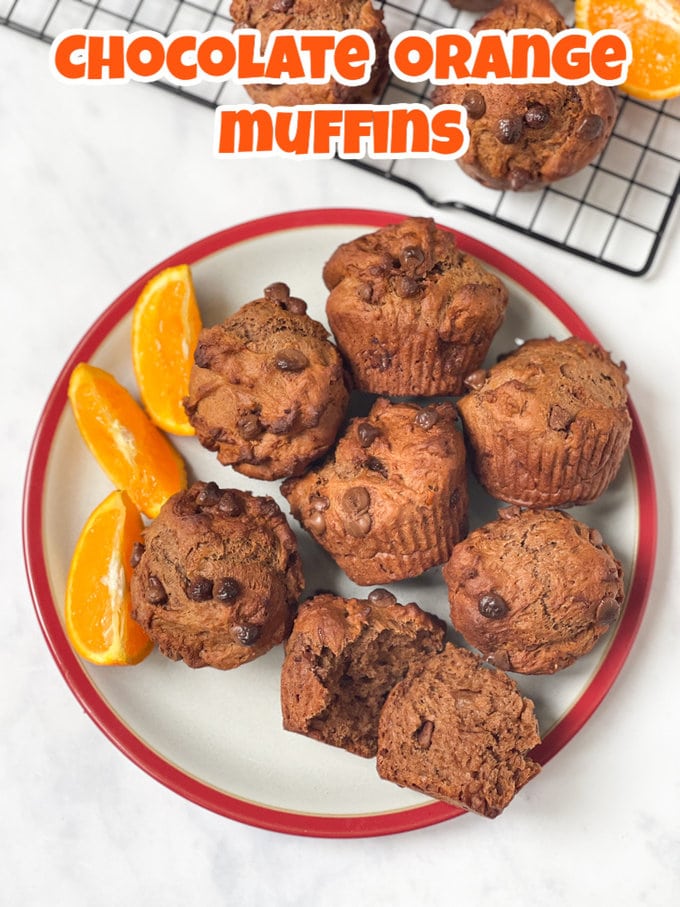 These bright pink energy bites are jammed packed with healthy ingredients and for me, nothing screams summer more than coconut!
This healthy treat is one for the whole family. And with absolutely no cooking involved, you can get the kids involved in making these ready for your trip out.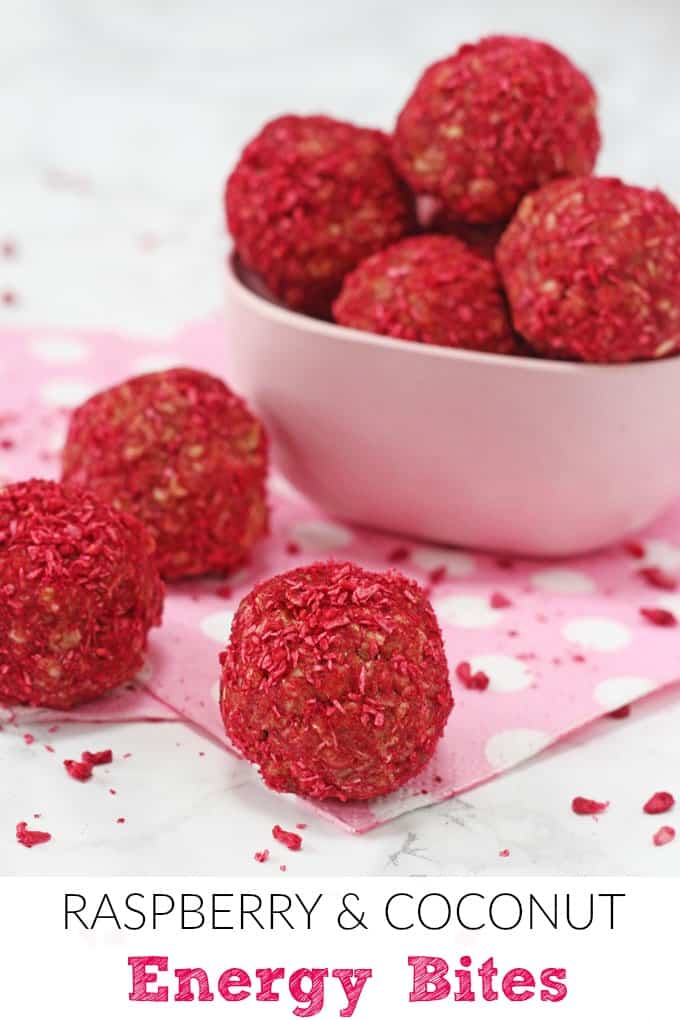 Make these homemade blueberry muffins in some fun cupcake cases or even make mini muffins for extra cuteness!
 With greek yogurt and oats amongst the ingredients, they really are hearty and filling. The perfect snack for active kids.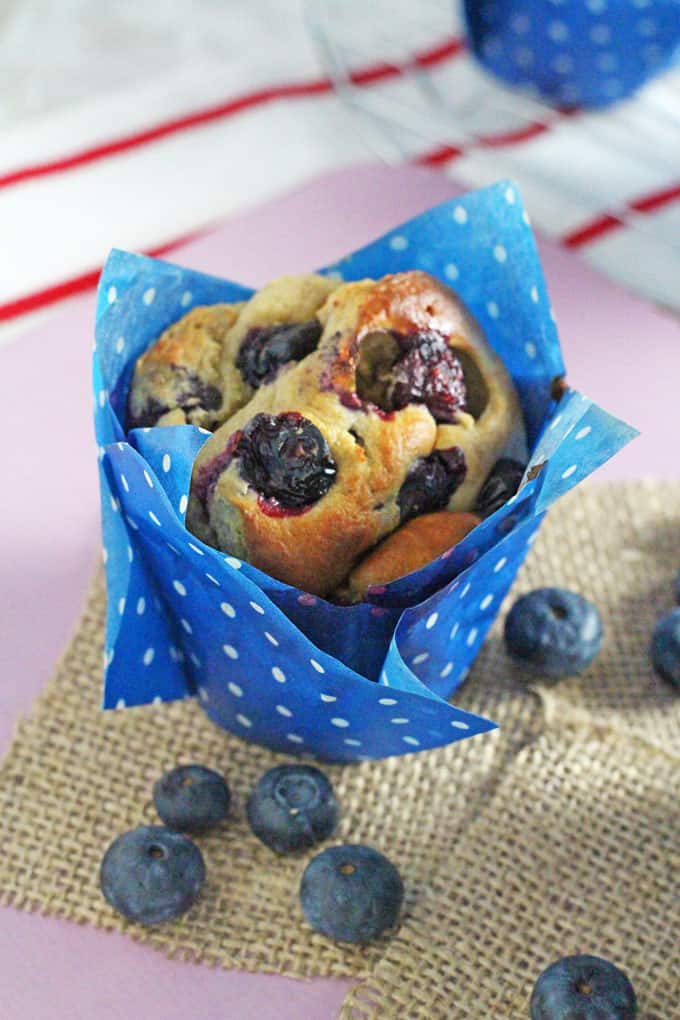 One of my favourite things about summer time is the abundance of fresh strawberries available.
And one of our favourite school holiday days out is to go strawberry picking.
We always seem to get a bit carried away so these strawberry oat bars are a great way to use up some of the excess that we have.
They're a really tasty snack for both toddlers and older kids too.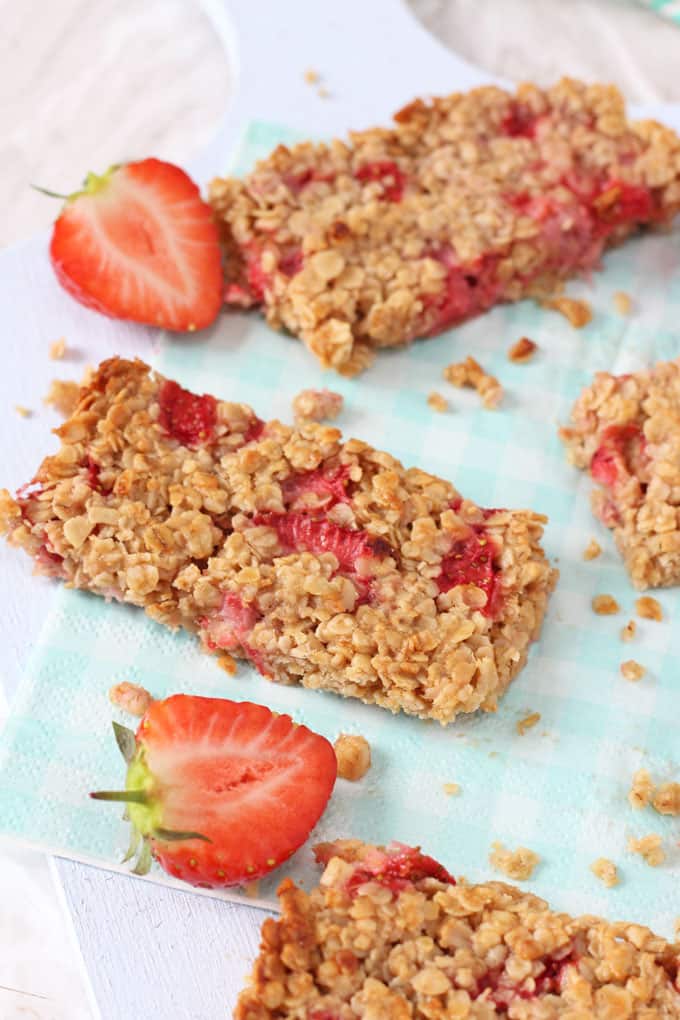 You don't need to be great at baking to make these cake bars!
They're really easy to make and they're a brilliant snack for kids after they've been tearing round doing outdoor activities!
Like most of these recipes, they can be made and frozen in advance so you can get ahead of the snack prep before the school holidays even start.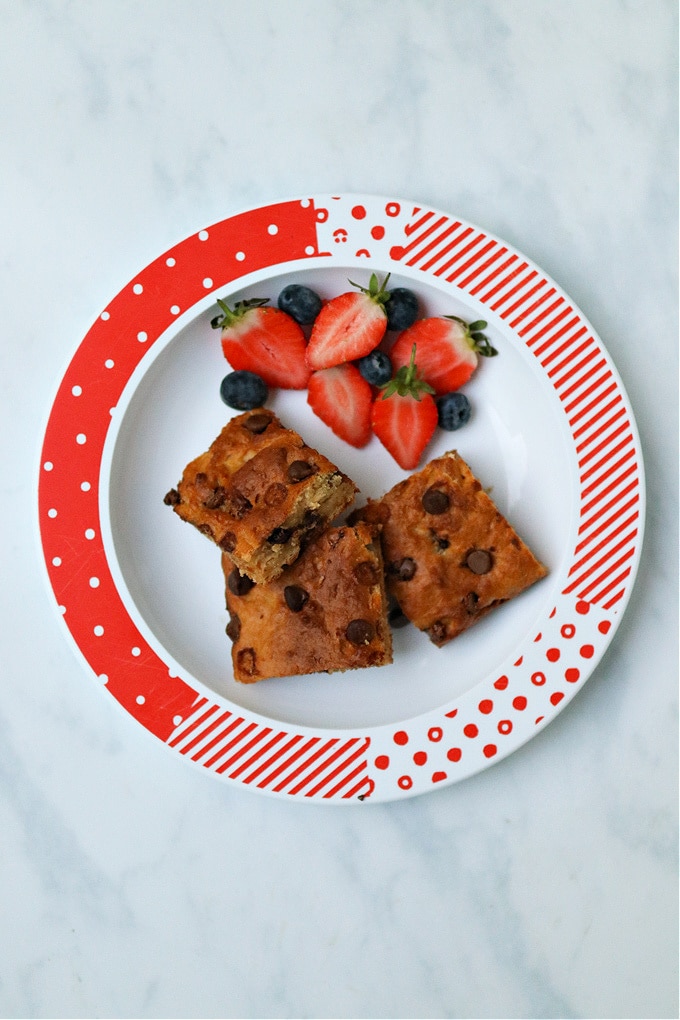 This super simple recipe is a really fun one to get the kids helping with.
The sprinkles are totally optional but I think they add to the fun and you can use any type of sprinkles that take your fancy!
My homemade chocolate chip cookies are a great alternative those ones you usually find in the cafe or gift shop on days out!
Considerably cheaper and lower in sugar, they're a great snack to take out or to add to lunch boxes. They're also brilliant to batch make and keep in the freezer too.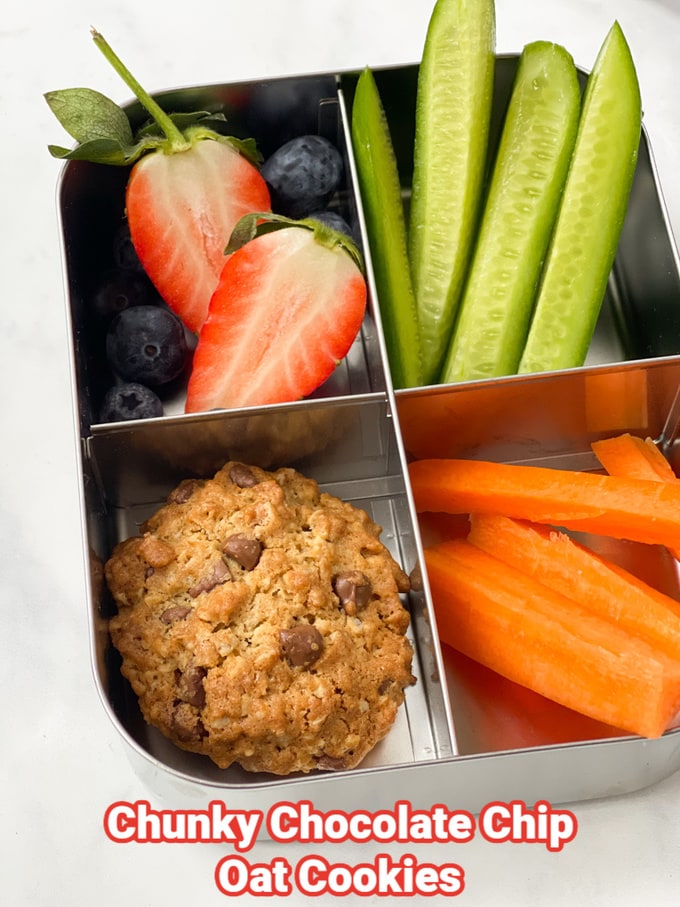 The kids love to bake brownie bites but these raw brownie bites are better to make in warmer weather as it doesn't require using the oven!
They keep in the fridge in airtight container for up to five days, so this could be a fun activity for the kids to do.
And then you'll have some super nutritious snacks to pack up and take out with you another day.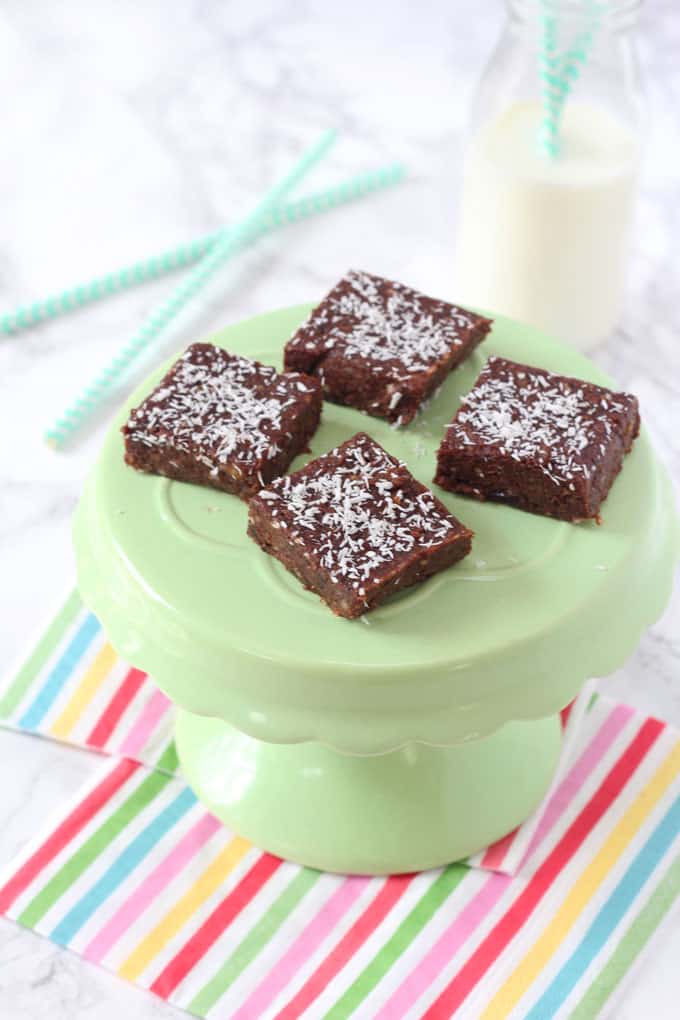 These bars are really easy to make. All the ingredients get mixed up in one bowl, easy to prep and minimal washing up afterwards!
The mixture is then poured into a baking dish, much easier than spooning it into individual muffin or cupcake cases.
You can even use different fruit if your kids don't like strawberries or bananas. Check out my substitution list in the full recipe for ideas.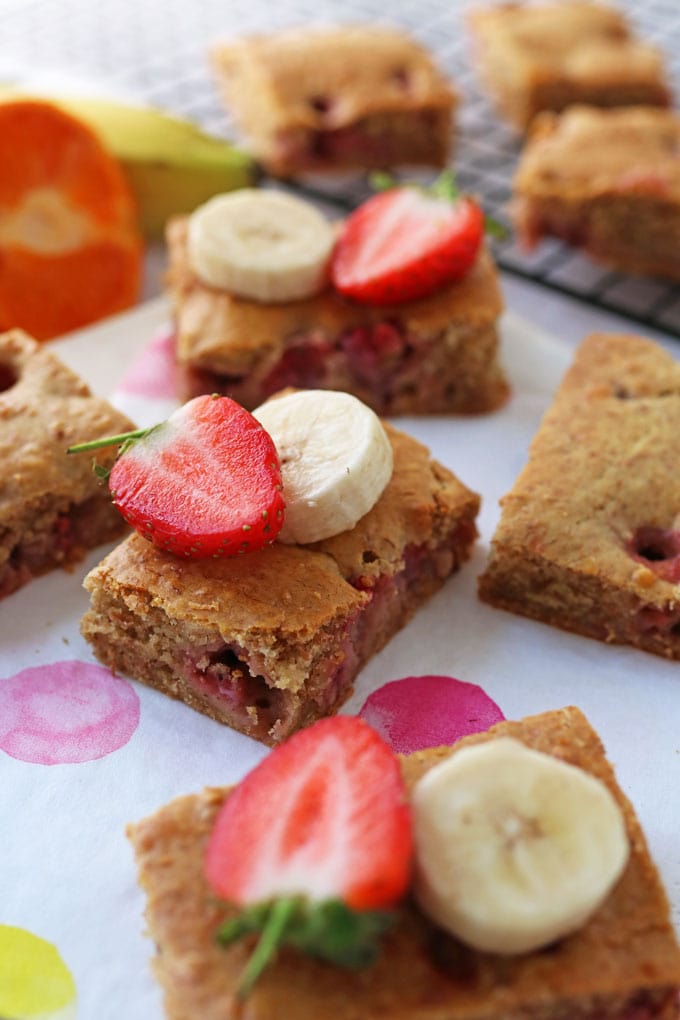 If you liked any of these easy snack ideas, then please do leave me a comment!
You can also share your pictures with me on Instagram.  I always love to see your creations!
ORDER my new book THE FUSS-FREE FAMILY COOKBOOK out now. 100 healthy easy and quick recipes that the whole family will enjoy!