This perfectly sweetened blueberry breakfast cake is the perfect way to start your morning alongside a giant cup of coffee.
Mix up your ingredients and bake it in a square pan to serve a crowd or meal prep your breakfast for the week.
Our blueberry breakfast cake recipe is an easy way to feed a crowd, while sneaking in a serving of fruit.
We love that it calls for basic ingredients that you probably already have on hand and can be easily customizable to add additional ingredients to make it your own.
What is in this blueberry breakfast cake?
This breakfast cake is sweetened with honey, a little brown sugar, and bursting blueberries. It's made with simple ingredients such as flour, avocado oil, eggs, and almond milk.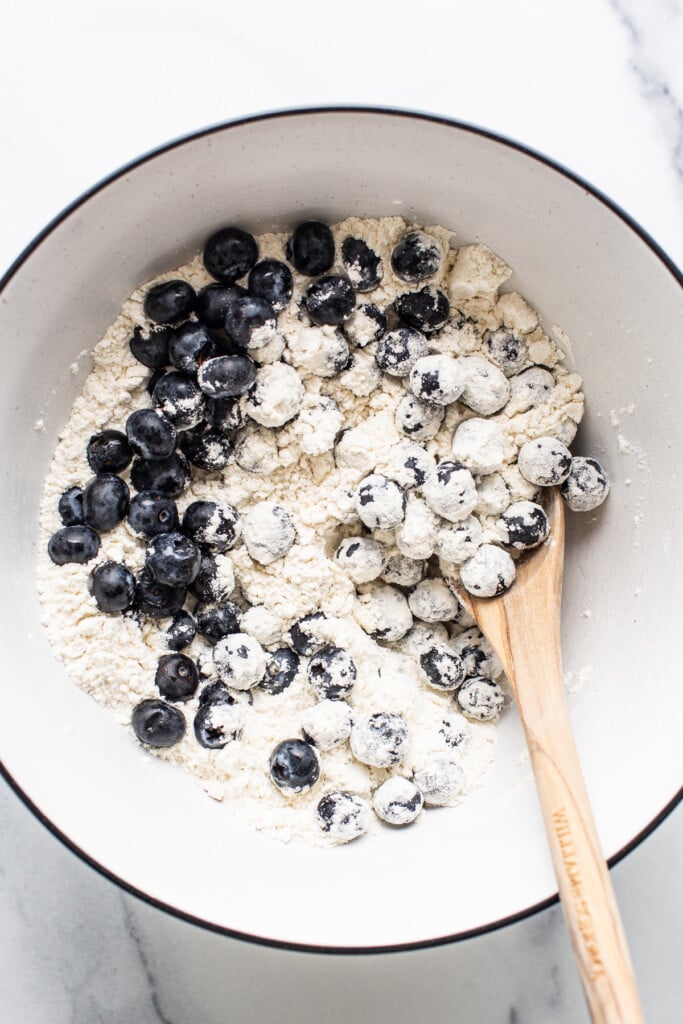 Substitues & Variations
We tested this recipe with white whole wheat flour as well and the substitute works 1:1. You can also try subbing 1:1 for gluten-free all-purpose flour.
If you're hoping to nix the brown sugar, try subbing that for coconut sugar.
You can use a different oil such as vegetable, coconut, or olive oil in place of the avocado oil.
Variations
Add another fruit such as banana, raspberries, or strawberries.
Top it with dark chocolate chips.
Mix in 1/4 cup of peanut butter.
Amp up the protein with 2 tablespoons of your favorite collagen or protein powder.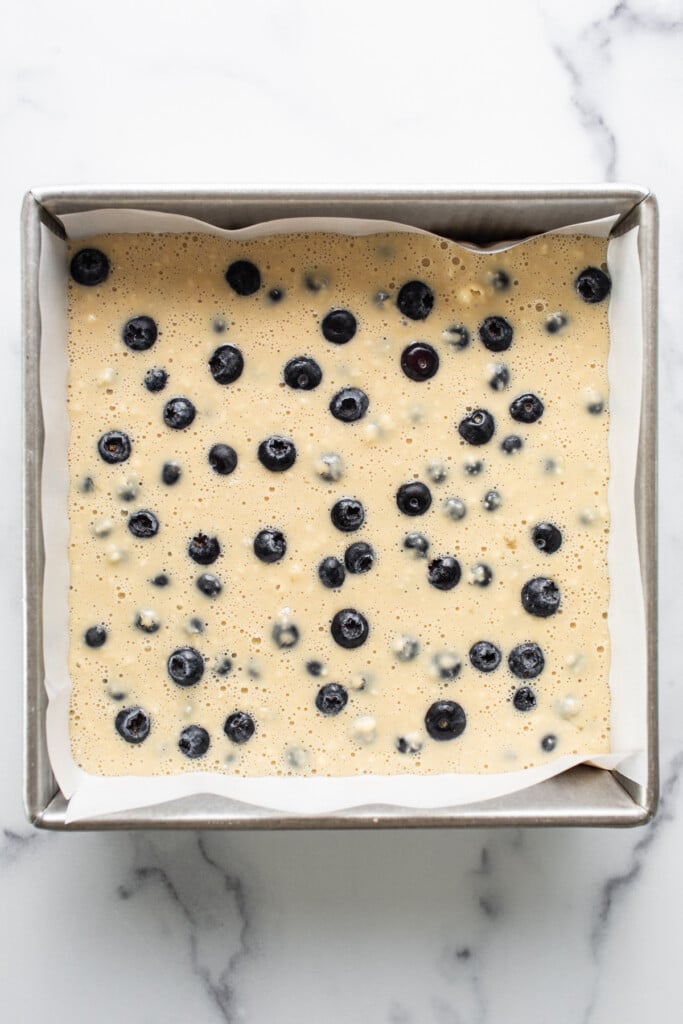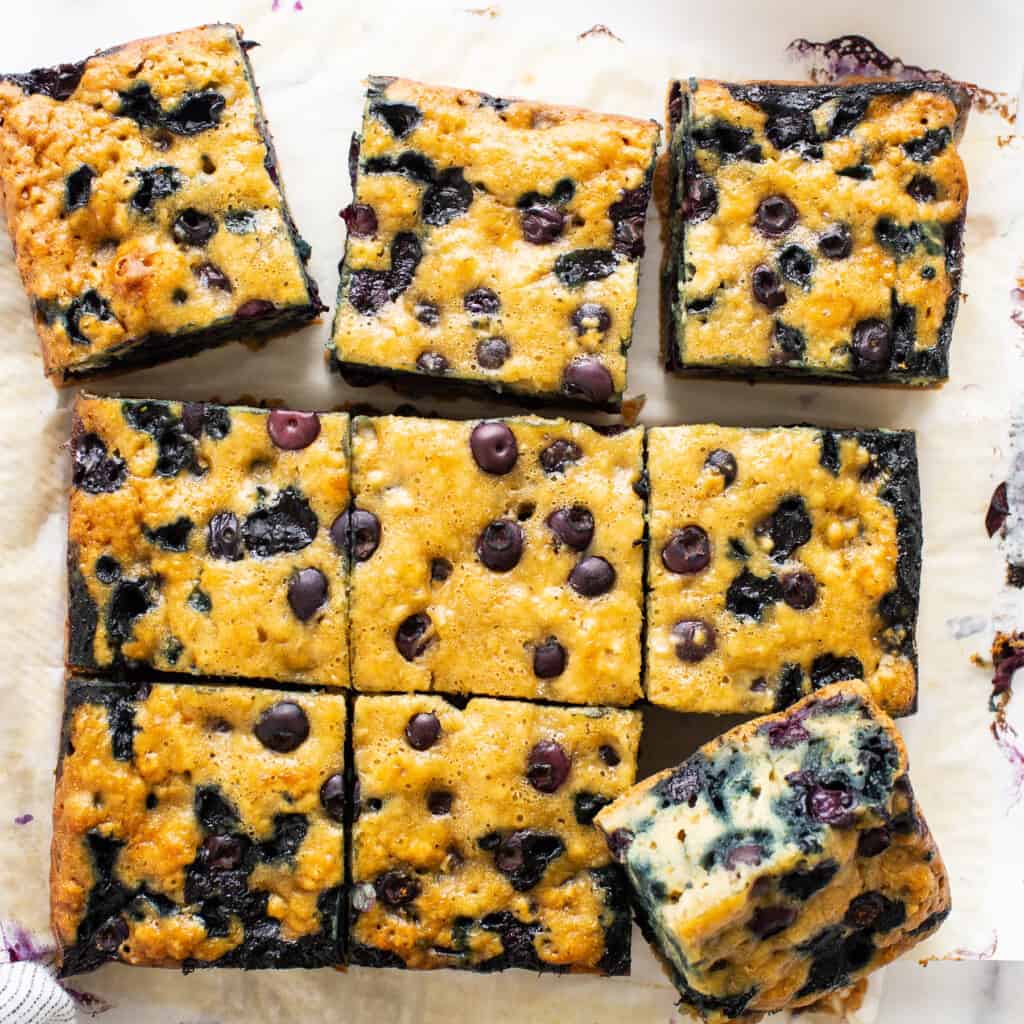 Storage
We recommend storing leftover breakfast cake in an airtight container in a cool, dark place for around 2 days. If you're hoping to make it last even longer, you can store it in the refrigerator.
Freezer Directions
Let the breakfast cake cool completely. Then, tightly wrap it in a piece of tin foil removing as much air as possible. Freeze for up to 3 months.
When you're ready to eat, let it thaw overnight in the fridge. We recommend briefly heating it up in the microwave before serving.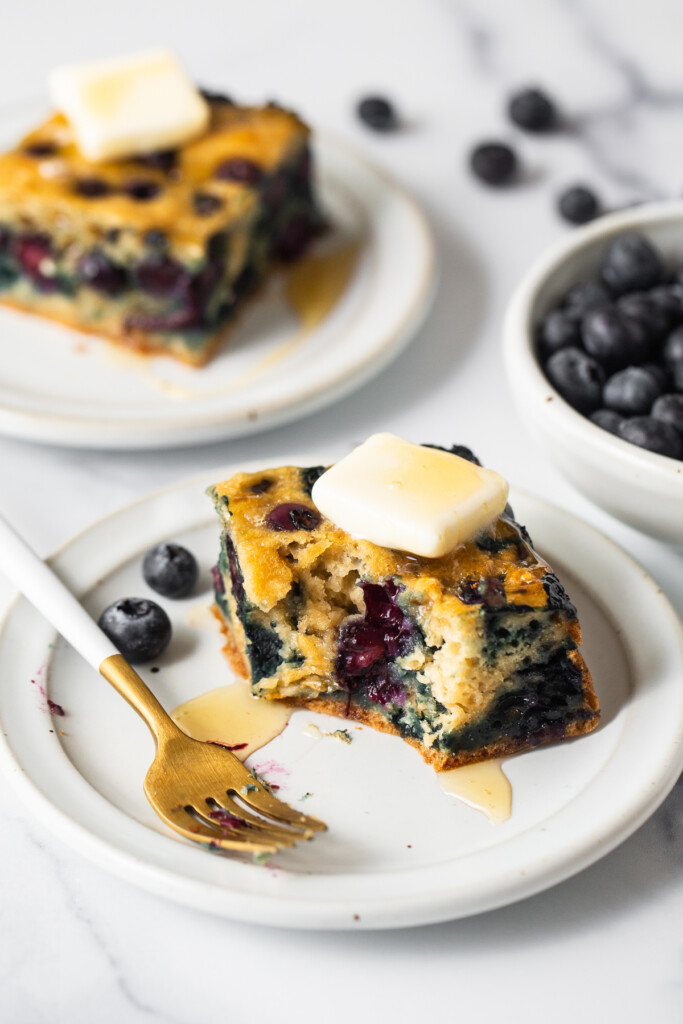 Serving Suggestions
Serve this delicious breakfast recipe with pour over coffee or French press. I loved topping mine with a drizzle of honey and a little butter along side bacon.
Photography: photos taken in this post are by Ashley McGlaughlin from The Edible Perspective.