Join us on the once-in-a-lifetime trip to the west side of Kyoto, Japan! We'll take you on a journey through Kyoto's enchanting attractions, including Kinkaku-ji, Ryōan-ji, and the mesmerizing scenes of Arashiyama.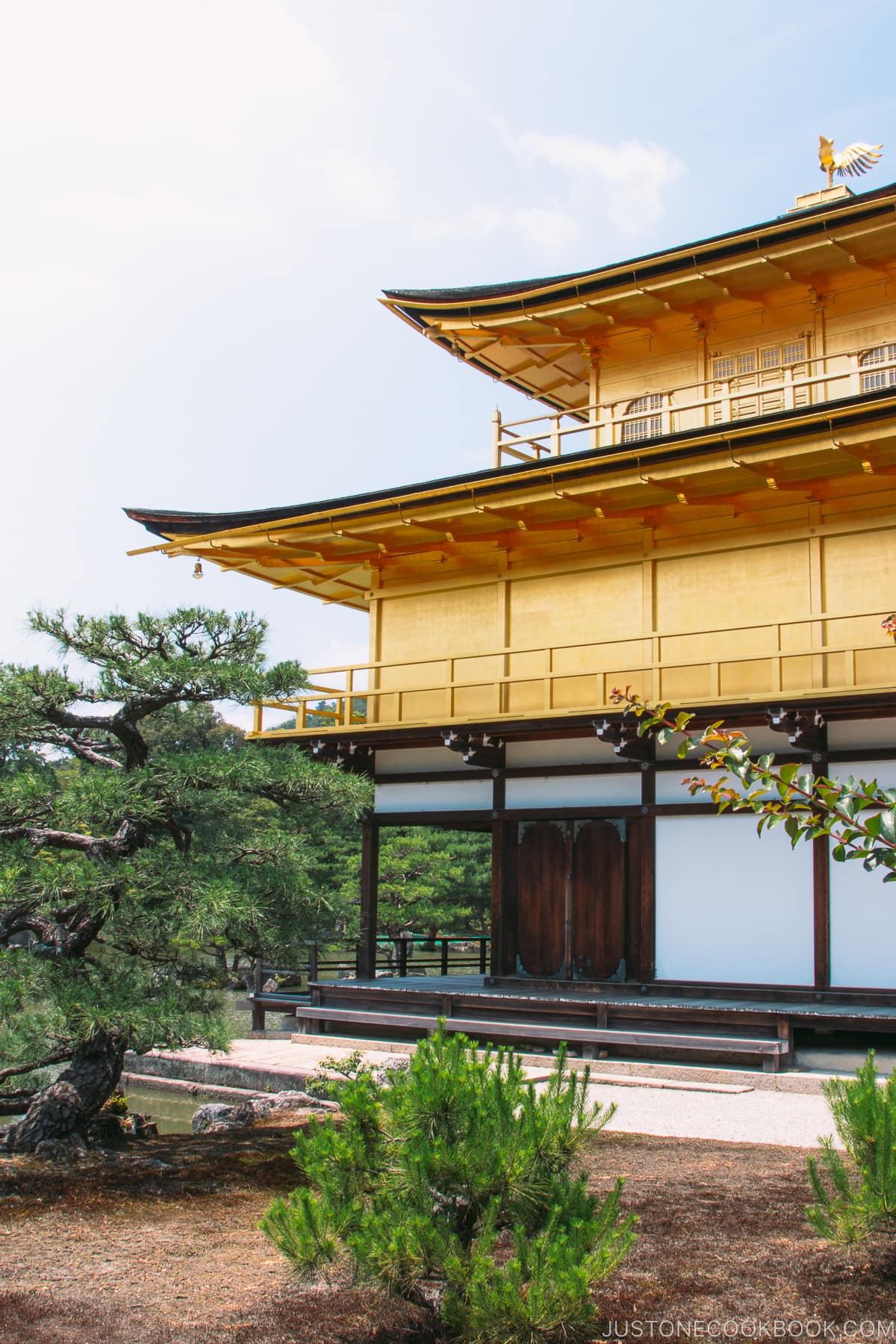 After exploring Kiyomizu-Dera Temple, Fushimi Inari Taisha, and Ginkaku-ji Temple in Eastern Kyoto, you might think that there is not much else to explore. Don't worry, that's only just the start! We will continue our adventure by traveling through the western part of the city. 
If this is your first time planning a trip to Kyoto, please see my previous Kyoto post.
Things to Do in Kyoto — West Side
Kyoto's western side is filled with captivating attractions and hidden treasures that will keep you exploring for days. In this blog post, we will delve into the northwest corner of the city covering three of the Historic Monuments of Ancient Kyoto, unraveling their rich heritage and cultural significance. Our path will take us from the ornate Kinkaku-ji to the beautiful bamboo forests of Arashiyama.
Before embarking on your trip to Kinkaku-ji, it's important to note that there are no close subway stations. However, there are plenty of bus stops available, and many city buses all stop right in front of the temple.
There are admission tickets for adults (500 yen) and children (300 yen) (as of July 2023), which you can pick up at the entrance of the temple.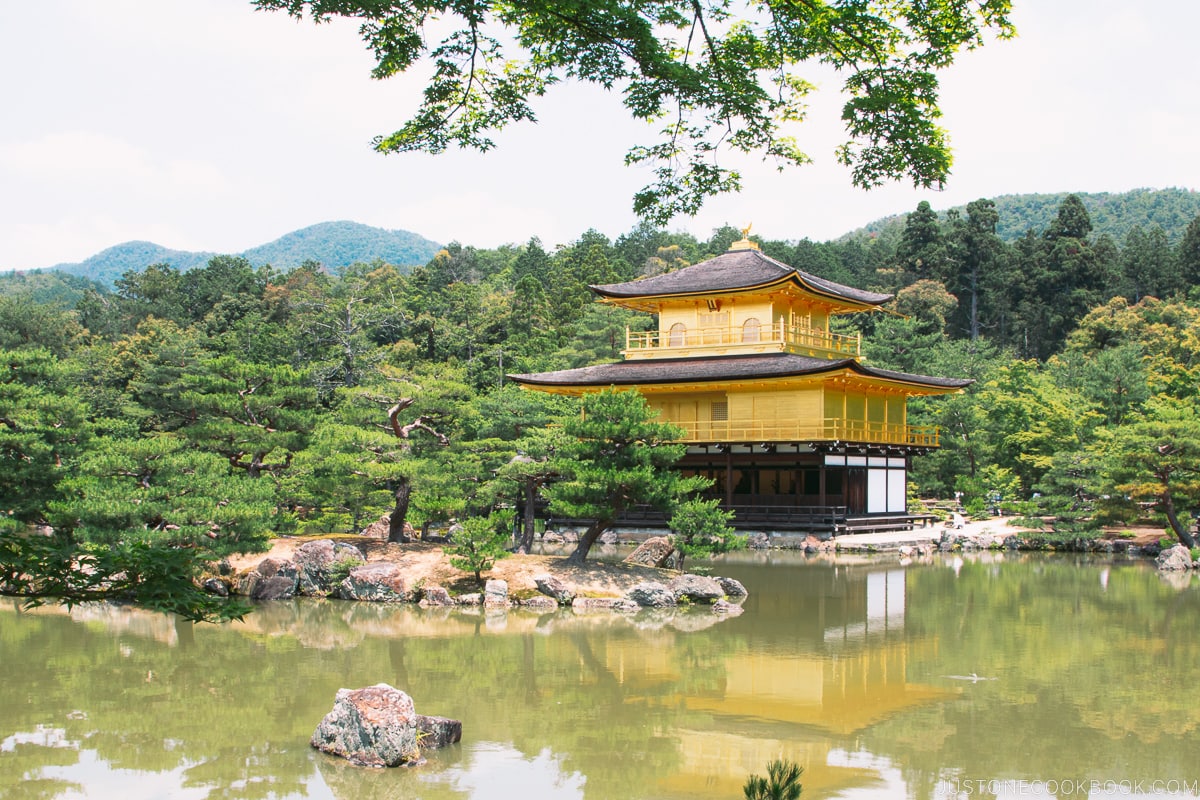 Kinkaku-ji is famously known as the "Golden Pavilion Temple" and lives up to its reputation by making it one of the most iconic attractions and best places to visit in all of Kyoto as well as being a UNESCO world heritage site. The first floor and second floors are wrapped in gold leaf that glistens in the sun and can only be truly appreciated in person.
Originally constructed in 1397 as a villa, the golden pavilion withstood the test of time, until it was burnt down in 1950 by a monk suffering from mental illness. However, the current structure was rebuilt in 1955 based on the original structure.
The beauty of this golden temple is amplified by its surroundings of gardens and luscious greenery. Take your time walking the peaceful grounds along the visitor's path, which will also give you many opportunities to photograph this world heritage site (see the guide map of Kinkaku-ji below). The best time to visit the temple is in April when the ephemeral cherry blossoms create a stunning backdrop to Kinkaku-ji.
This is also your chance to attend a traditional tea ceremony, integral to Kyoto's culture and history Koto, a small tea house offering this experience, is only a few minutes walk from the temple.
After soaking in the splendor of the Kinkaku-Ji temple, take a short 5-minute bus ride and head to Ryoan-ji. This zen temple has a world-renowned rock garden that is of significant importance to Japan and global cultural heritage. The entrance fee is 600 yen for adults, 500 yen for high school students, and 300 yen (as of July 2023) for elementary school students.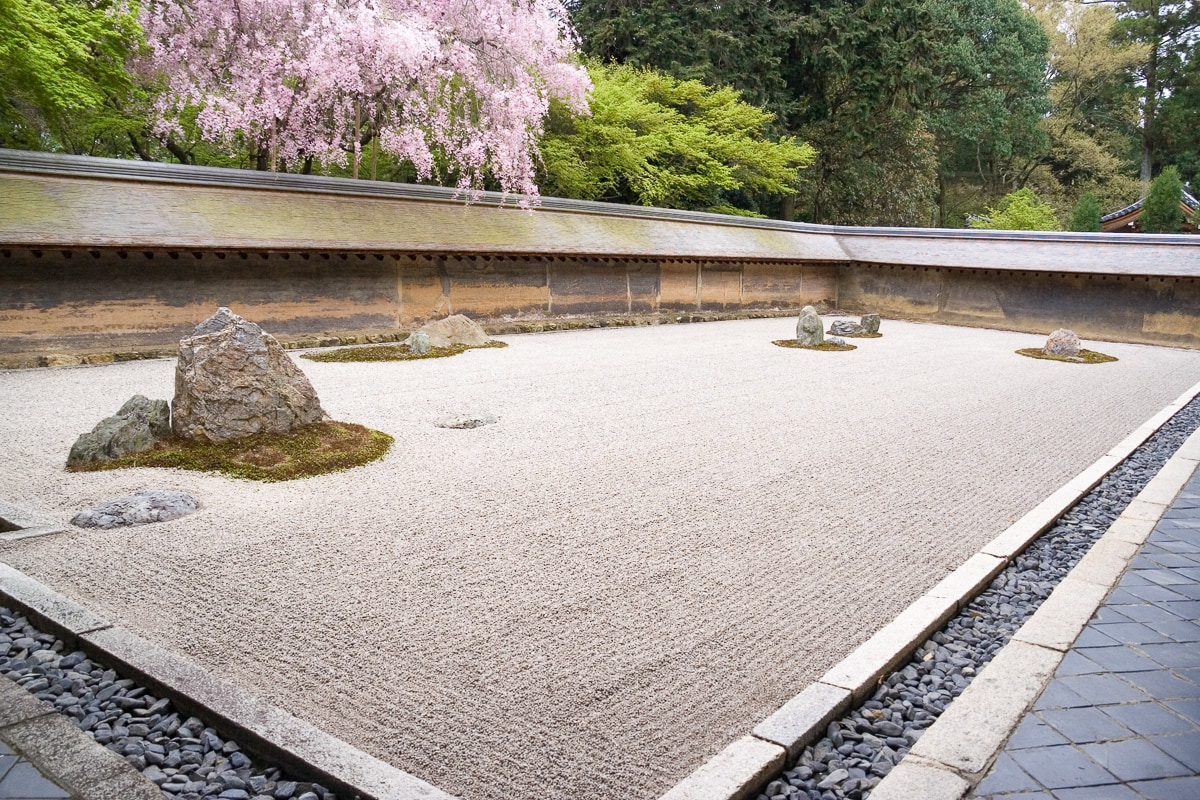 According to the temple's official site, the garden was built at the same time as the Hojo (abbots' chamber) in 1499. It spans 250 sq. meters (2700 sq. ft.) and is mostly made up of white gravel. The garden exhibits five groups of formations, totaling 15 rocks. Each group has a specific set of rocks, with the first group containing one rock, the second group two rocks, and so forth.
Over the years, numerous interpretations have emerged regarding the meaning of each formation and the garden itself. For me, it feels like I am looking at a magnificent painting by a great artist. The sight of perfectly straight lines of stones stretching over the vast area is absolutely breathtaking.
So, do what a monk would do: sit and observe the rock formation, and try to unravel its message. The gardens have a way of communicating and connecting with you, if you'd stay still.
It is no exaggeration that Ryoan-ji is one of the most marvelous zen rock gardens in Japan so well worth visiting.
Toei Kyoto Studio Park 東映太秦映画村 (read more)
Ready to take a break from the temples? Let's change scenes and immerse ourselves in the world of Japanese samurai tv shows and movies at Toei Kyoto Studio Park! From Ryoan-ji, take the Kitano-Line (北野線) to Tokiwa Station, which will take you directly to the park. Please note, you'll need to pay for the train since it's not covered by the Kyoto 2-day pass. The entrance fee is 2,400 yen for adults, 1,400 yen for middle and high school students, and 1,200 yen for younger children (as of July 2023).
Toei Kyoto Studio Park is fun for the whole family! My children had a blast there. We saw actors fighting with swords, navigating the Ninja Mystery House, took period-style photos of the children, and even saw a real-life action show! They have a variety of shows from Samurai fighting to futuristic superheroes (think PowerRangers). The buildings on the studio ground are also free for you to explore. I was super excited about the Anime Museum because it had all the toys and figures from my childhood on display.
From the Toei Studio Park, you can conveniently take the bus and it'll drop you off close to Tenryu-ji. This is the final stop of our historic Monuments of Ancient Kyoto tour we'll visit today. To access the ground, it costs 500 yen for adults, 300 yen for children (as of July 2023). If you want to enter the buildings, there is a further 300 yen charge.
As part of Kyoto Gozan (京都五山, five zen temples), Tenryu-ji is ranked first as the most important temple of Rinzai Zen Buddhism (臨済宗). Its origins date back to 1339 when it was constructed by Shogun Ashikaga Takauji in commemoration of Emperor Go-Daigo, who had a turbulent relationship of friendship and rivalry.
The vast temple grounds span 13 temples and a spacious garden. The temple is rich in history, having served as a place of spiritual teaching as well as a hub for trade with China for many centuries. Unfortunately, most of the structures were lost over the years due to fires and human causes. The current structures were meticulously reconstructed in the 1850s.
Arashiyama 嵐山
From Tenryu-ji, the Arashiyama bamboo forest is just a 10-minute walk. Leading up to the forest, the main street of Arashiyama has a few shops featuring local products and souvenirs. Be sure to include some time to visit these charming shops offering goods such as the popular Kyoto oil blotting paper Yojiya (よーじや) and snacks like Yatsuhashi (八ツ橋). There are several famous temples nearby, including Jōjakukō-ji (常寂光寺) and Nison-In (二尊院) that you can visit if you have some extra time.
Arashiyama district is filled with cultural and natural wonders. It is home to various temples, shrines, souvenir shops, and of course, the famous Arashiyama Bamboo Grove.
If you feel like taking a break, I recommend strolling through the famed Arashiyama Bamboo Grove to Torokko Arashiyama station and taking the sightseeing train on the Sagano Scenic Railway (嵯峨野観光鉄道, aka the Sagano Romantic Train or Sagano Torokko). The train runs along the Hozugawa River, where you can soak in the beautiful scenery. The train ride is particularly popular during the autumn season for its vibrant Kouyou (紅葉), meaning autumn foliage, when the landscape turns into a vivid red, orange, and gold. There are various trails to explore and it's an enchanting place to enjoy Kyoto's nature!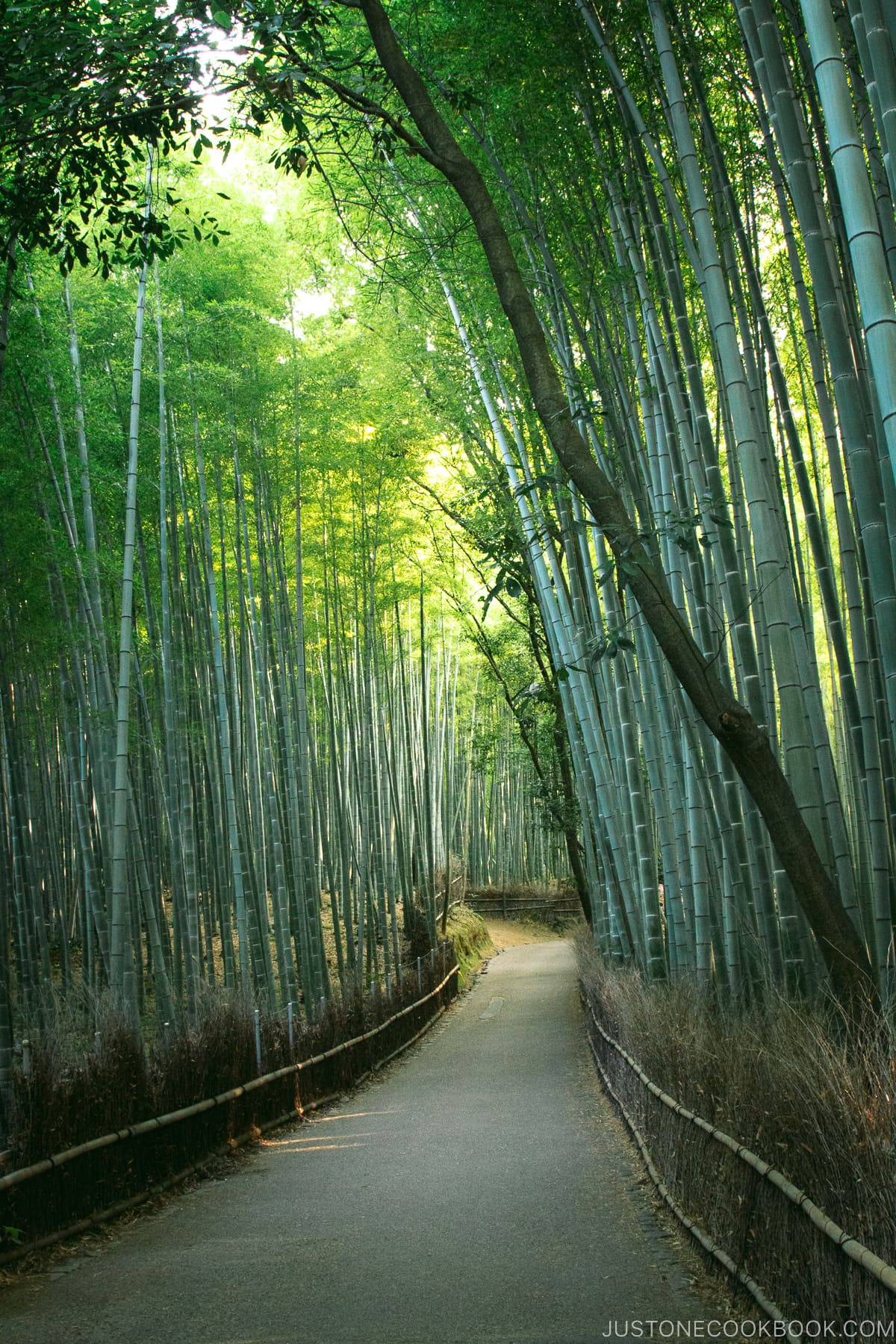 After exploring the Bamboo Grove, do stop by the Togetsukyo Bridge (渡月橋) at sunset and take some pictures during the spectacular golden hour. The iconic bridge makes the perfect backdrop to add to your Kyoto memorabilia.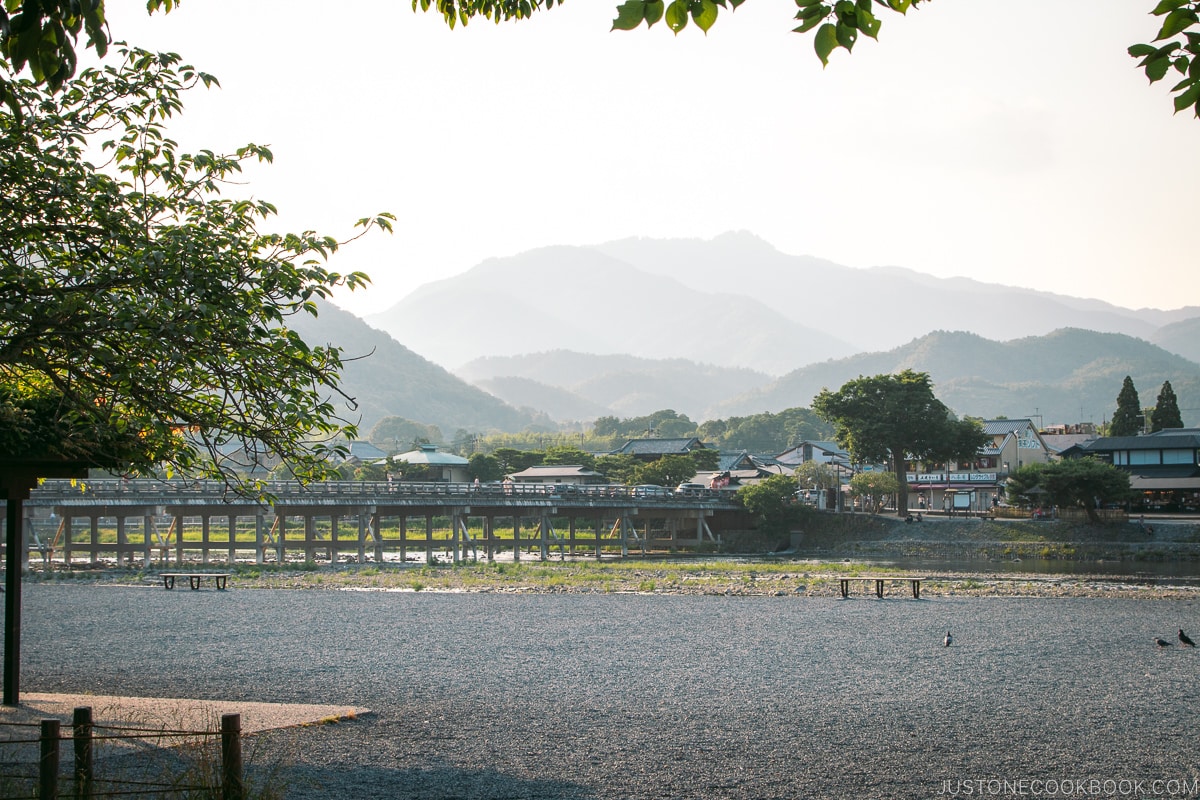 Kyoto Station 京都駅 (read more): Kyoto's Hub
For night-time activities, I highly recommend visiting Kyoto Station. This modern and futuristic station is a stark contrast to all the traditional temples and shrines in Kyoto. I love all the different types of architecture in this city!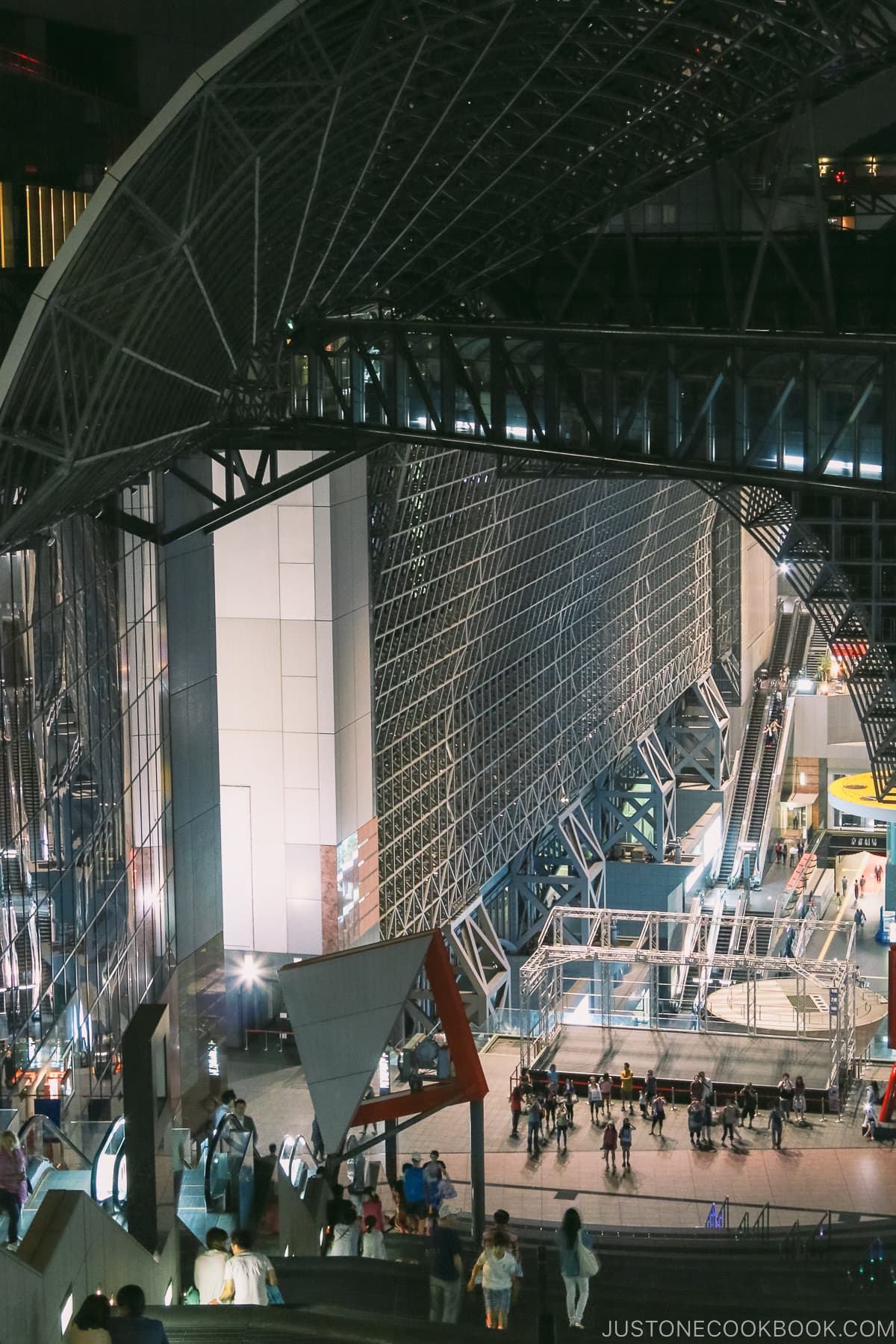 Head up to the rooftop terrace where you can see one of the best night views of Kyoto City.
Aside from the spectacular view, Kyoto Station has everything you need to enjoy your evening. It boasts a variety of shops, a movie theater, restaurants, and a department store in case you want to look for a last-minute souvenir gift. At night, the stairs leading up to the terrace illuminate into a mesmerizing light show with many captivated tourists standing and watching the Japanese design cascading down the steps.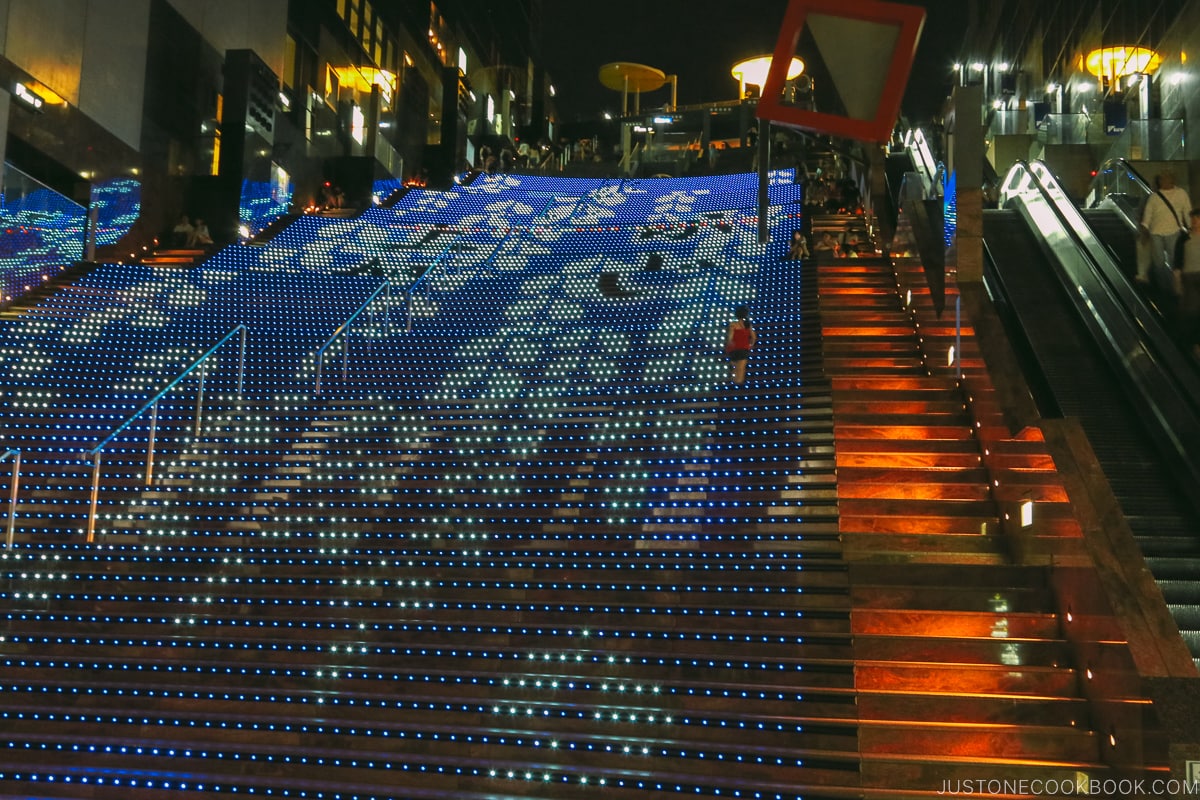 Right across from Kyoto Station is the Kyoto Tower Hotel. Kyoto Tower is the tallest structure in Kyoto with its observation deck at 100 m (320 ft) and provides another fantastic panoramic view over the city.
As I mentioned in the previous posts, Kyoto is home to countless attractions that you will need months, if not years to visit! These are just some of the highlights that we visited. There are many more places to visit such as Nijo-jo Castle (二条城), Kyoto Imperial Palace (京都御所), and Maruyama Park, just to name a few.
If you are coming from Osaka or other areas of Kansai, using the Shinkansen (bullet train) or Keihan Main Line, some of Kyoto is manageable as a full-day trip. However, if you come from Tokyo, I recommend staying for at least a few days to experience Kyoto and its abundant traditional Japanese culture.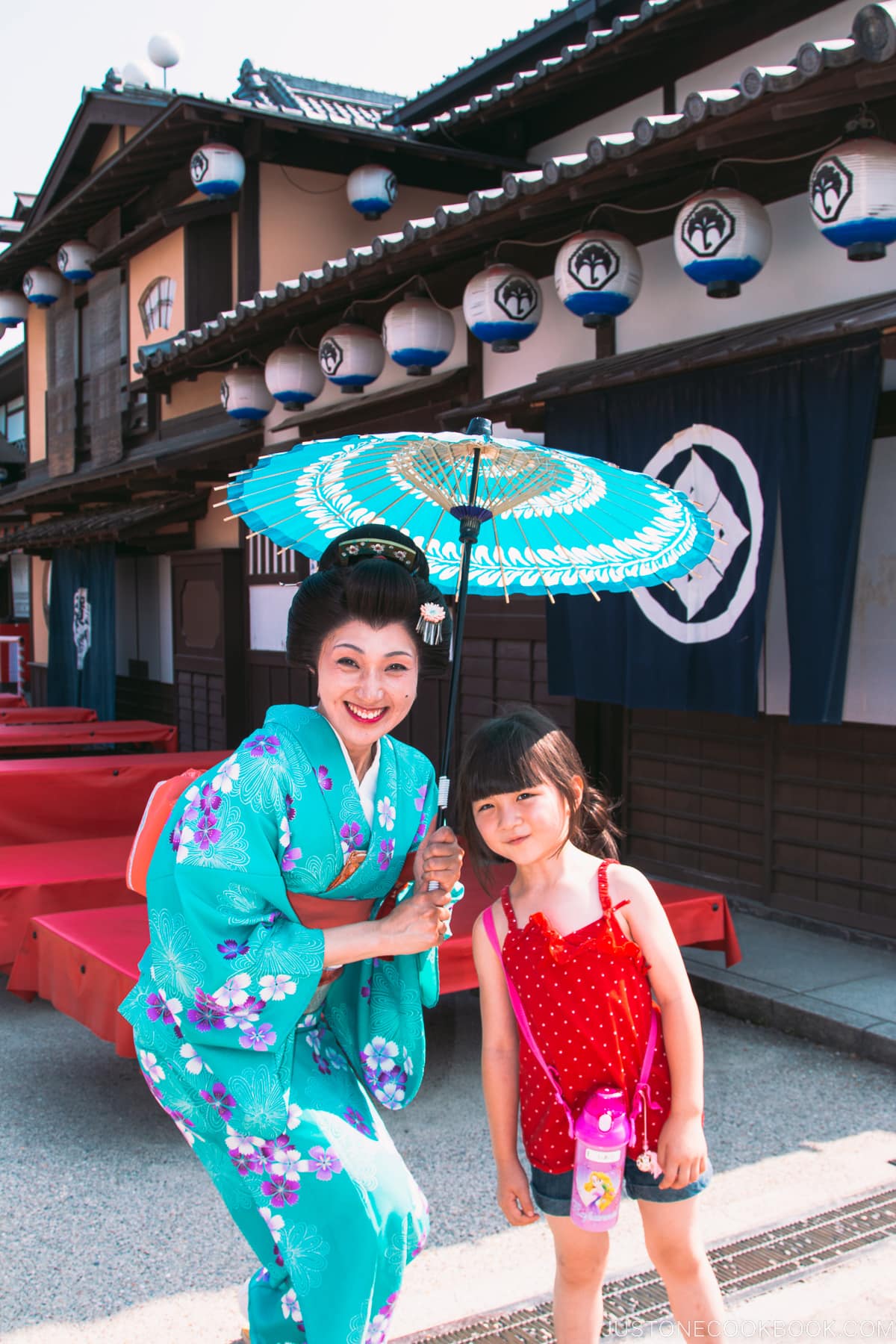 It's a city with something for everyone, and I hope you will enjoy visiting Kyoto as much as we did.
Eating in Kyoto
Next, let's discover Kyoto's cuisine and some of its best eats. We'll take you to Nishiki market for its amazing array of street food and dine at a number of incredible restaurants, which you must visit!