We've wrapped up our best BBQ & potluck recipes for you to enjoy during the summer! From chicken spring rolls to teriyaki burgers to yaki onigiri to mochi ice cream, you will find many popular Japanese and Asian-inspired dishes on the menu.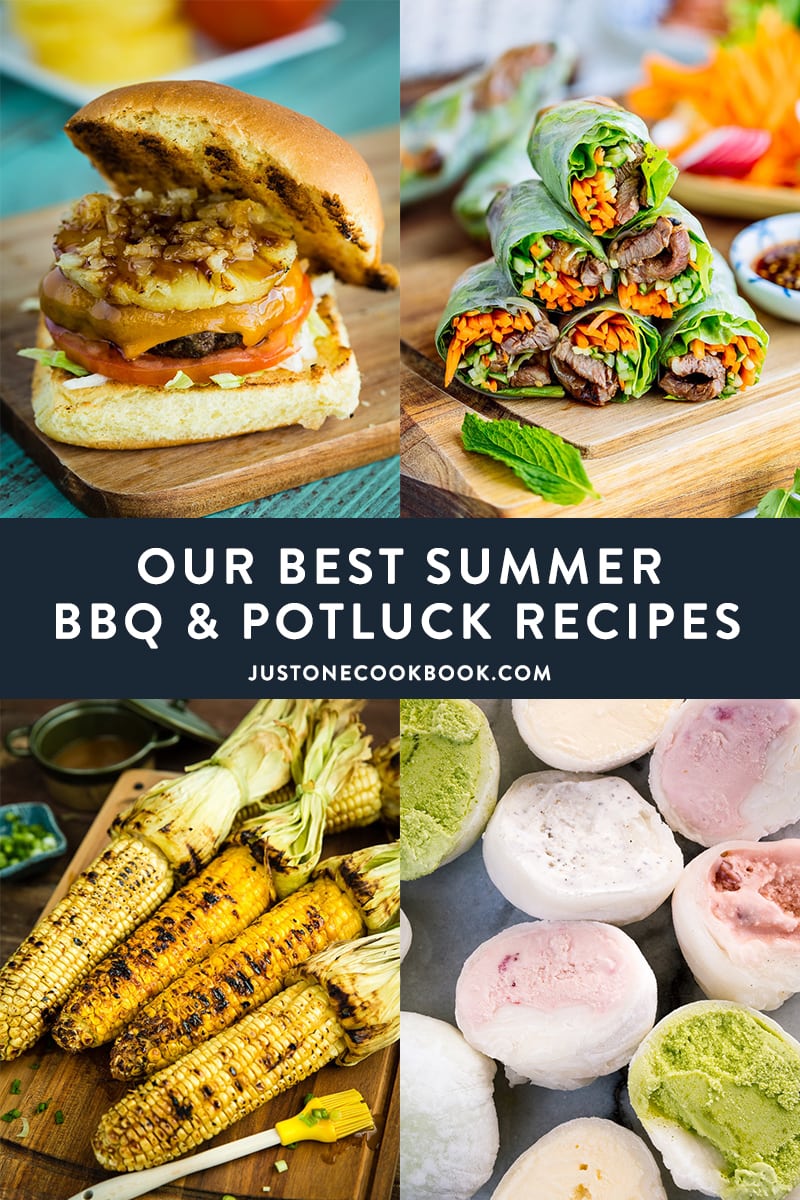 Summer is the season of backyard BBQs, casual brunches, potlucks, and breezy suppers. With a busy schedule ahead, it's easy to get stuck with the same old menu when you need to whip up something to feed a crowd.
If you are in the mood to switch things up for some new flavors, we have you covered. From teriyaki burgers, and chicken spring rolls with sesame sauce to colorful fruit jelly, these Japanese and Asian BBQ recipes will keep you inspired. 
Have a delicious summer, and I hope you enjoy the hot grills, amazing foods, great friends, and laughter.
---
Appetizers + Finger Foods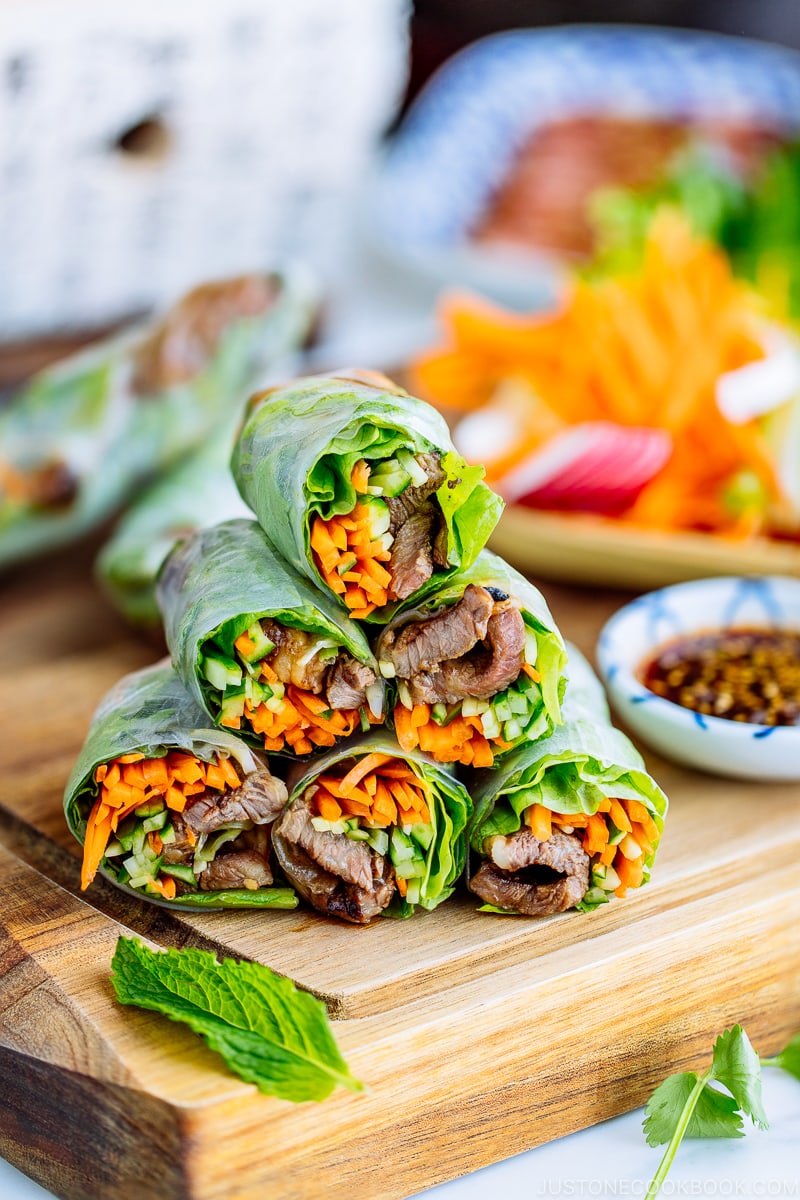 Fresh Spring Rolls with Yakiniku – Fresh spring rolls are always a hit at the summer cookout! Here you have juicy Japanese BBQ meat with crunchy vegetables, all wrapped in rice paper to seal in the deliciousness.
Vegetarians/vegan? Swap the meat with grilled tofu, zucchini, eggplants, or a good mix of meaty mushrooms!
Chicken Spring Rolls with Sesame Sauce – Prep the vegetables, fresh herbs, poached chicken, and the sesame sauce ahead of time. When ready to serve, everyone can help themselves by wrapping the filling with the rice paper. It's the best kind of finger food for outdoor entertaining.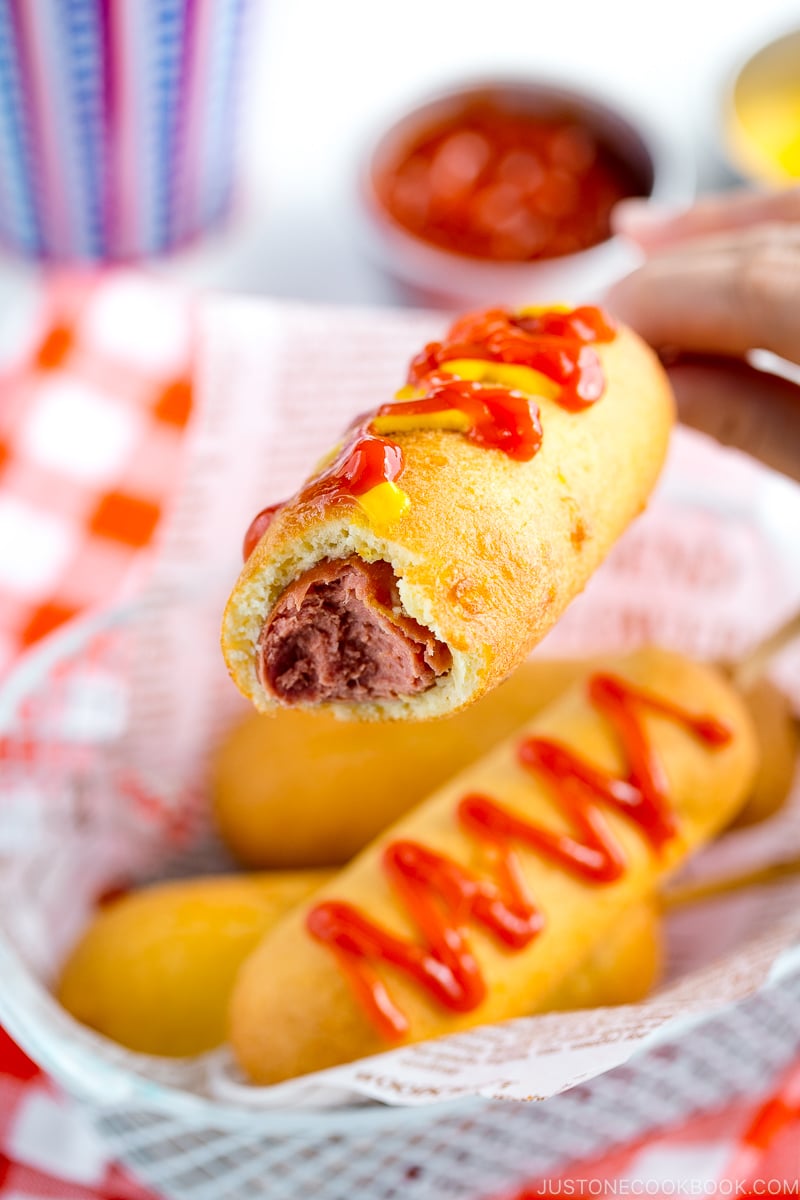 American Dogs (Corn Dogs) – Inspired by the cult-favorite Japanese drama Midnight Diner, these Japanese versions of American Corn Dogs are going to remind you of summertime in Japan. You'll need only pancake (hotcake) mix, sausages (or hot dogs), and a quick dip into the hot oil. It's really easier than you think!
How to Make A Cheese Board – Make a beautiful cheese board to entertain guests and friends! Here are some quick step-by-step guides to creating a beautiful and well-balanced cheese board that everyone will remember!
---
Salads + Pickles
Pickled Watermelon Rind – Oh yes, these pickled watermelon rinds are super addicting! They are sweet, refreshing, and hit all the right notes. Perfect with any BBQ meal.
Quick Korean Fresh Kimchi – This quick and easy Korean Fresh Kimchi is umami-packed but a lot less pungent compared to regular kimchi. It makes a refreshing side to serve with any Asian meal.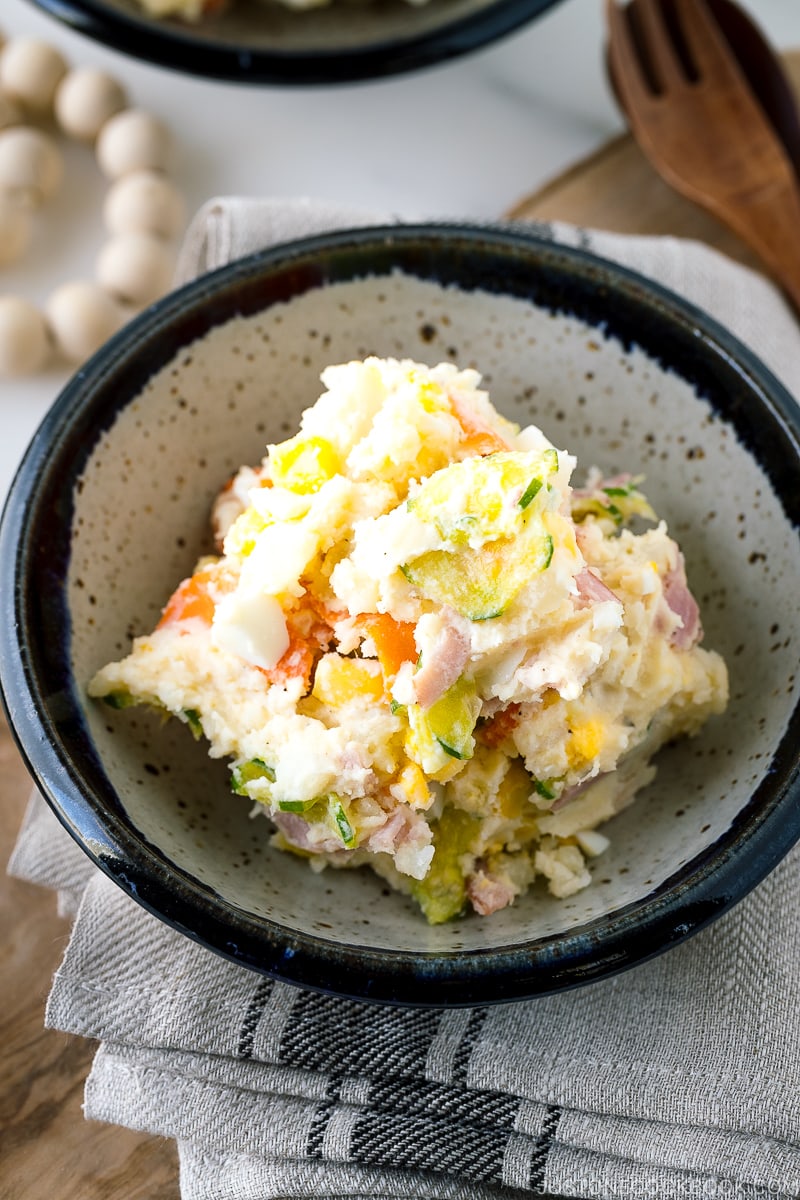 Japanese Potato Salad – This is a classic. Period.
Japanese Macaroni Salad – This pantry-friendly Macaroni Salad is your last-minute friend. The creamy, tangy, and sweet dressing will have everyone come back for more.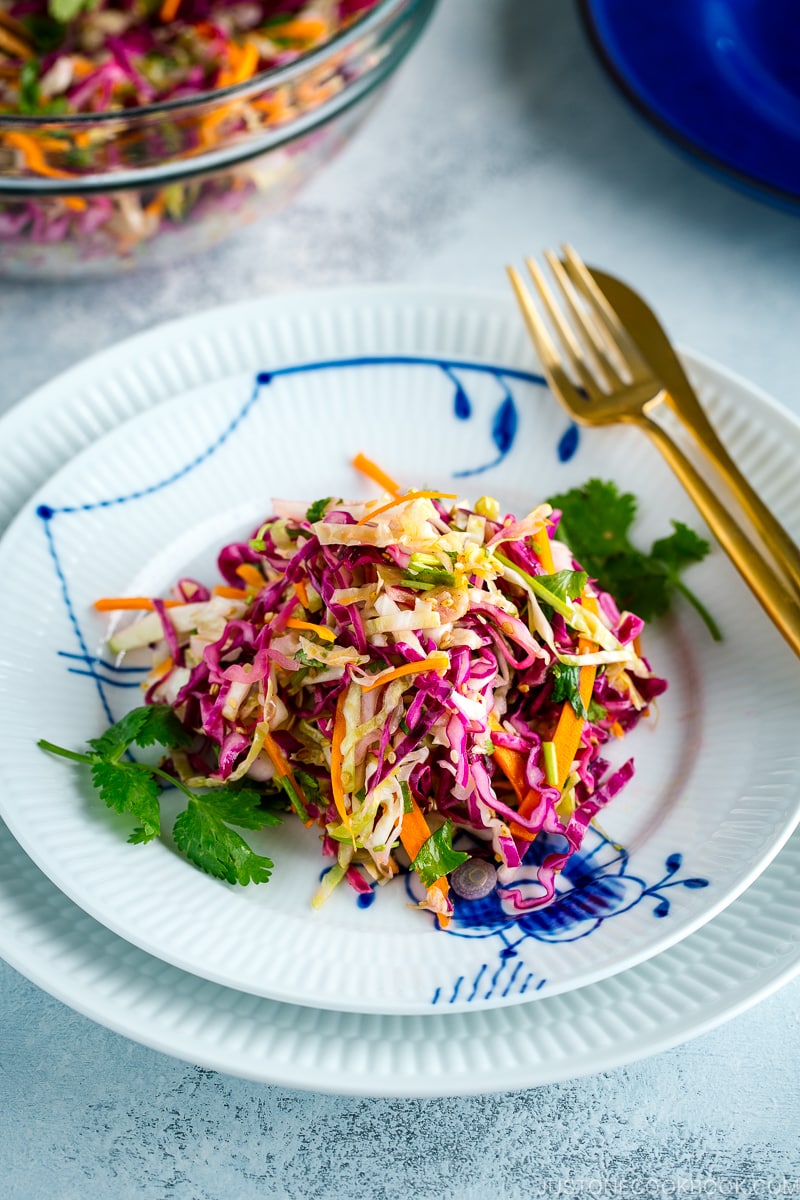 Asian Coleslaw with Sesame Dressing – This is a perfect salad to complement your BBQ meats, taco dinner, Ahi tuna steak, and other Asian potluck menus.
Caesar Salad with Homemade Croutons – Homemade Caesar salad with garlic croutons is absolutely everyone's favorite. And the secret of making a very creamy dressing without the raw egg yolk? Japanese mayonnaise.
---
For The Grill (Meat + Vegetables + Rice)
Teriyaki Burger – When it comes to summer grilling, one thing that comes to mind: a juicy flavorful burger that we can really sink our teeth into. Brushed with a sweet-savory glaze and topped with a grilled pineapple slice and melted cheese, these teriyaki burgers are a fun little vacation and a whole lot of deliciousness.
Yaki Onigiri (Grilled Rice Ball) – You can make these rice ball babies with or without fillings. Form them into triangles, lightly brush with a savory sauce, place on a cast iron pan and cook! The outside will develop a toasty delicious crust while the inside is tender and sticky.
Grilled Corn with Miso Butter – Char-grilled with husk and smothered in savory miso butter, these Grilled Corn with Miso Butter are exactly what you need! The intensity and flavor of miso butter elevate the sweet corn to another level.
Grilled Miso-Glazed Eggplant – Caramelized crispy exterior and creamy interior, this grilled miso-glazed eggplant dish is easily the dream dish of any eggplant lover!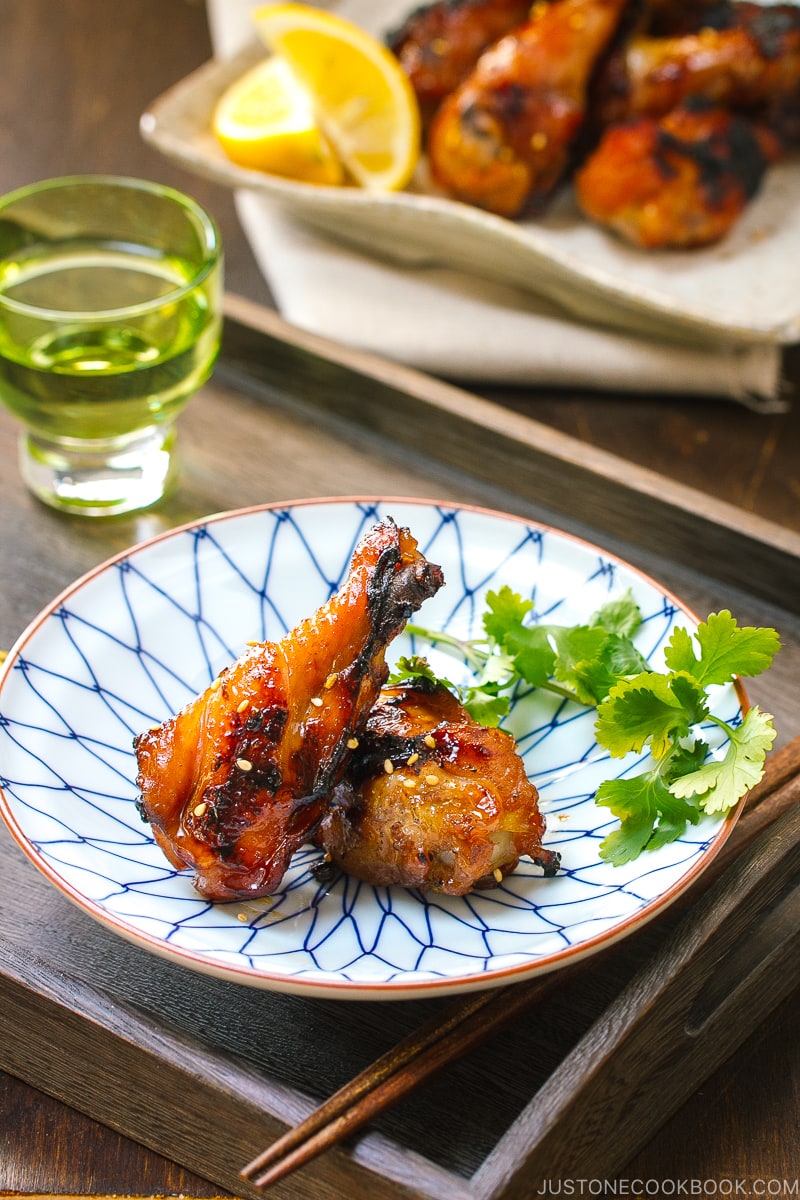 Sweet & Spicy BBQ Chicken Wings – If you must have chicken wings, then look no further than these Sweet & Spicy BBQ Wings. The simple marinade includes soy sauce, mirin, garlic, sesame oil, and the umami-packed gochujang. Make extra, because they are absolutely finger-licking good!
Teba Shio (Salted Chicken Wings) – With only 3 ingredients, these Japanese Salted Chicken Wings are oven-broiled till juicy and crisp to perfection. So good and unbelievably easy to make, they will be the wings on repeat for all your parties, game days, or lazy Sunday dinners.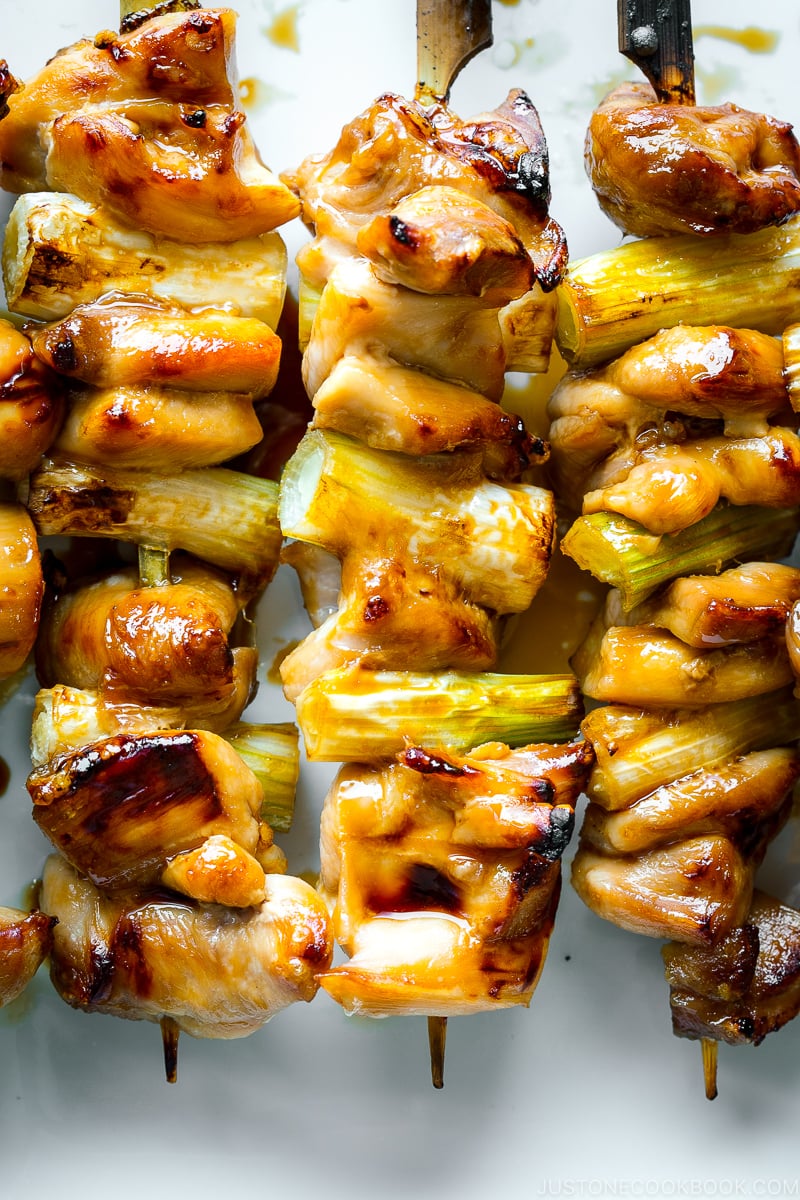 Yakitori (Grilled Chicken Skewers) – Glazed in a savory-sweet sauce, these Japanese chicken and scallion skewers are the ultimate food for the good times.
Yakitori-Style Grilled Vegetables – Glazed in a homemade tare sauce, these Yakitori-Style Grilled Vegetables vow to bring colors and vibrancy to your summer barbecue! Simply skewer your favorite seasonal vegetables on a stick and grill them until nicely charred and tender. Finish off with generous brushes of sweet-savory sauce.
Bulgogi (Korean Grilled Beef) – This classic Korean grilled beef is so easy to make and fun to eat with friends and family. Tender pieces of caramelized beef with crunchy sweet vegetables, this flavorful grilled meat can be done on a barbecue or a stove-top griddle.
BBQ Short Ribs With Korean-Style Marinade – Marinade short ribs overnight to have the meat deeply infused with all the delicious flavors. Once the marinated meats are placed over the hot grill, sear them until beautifully charred. Serve them with a big pile of fresh lettuce, kimchi, spring onions, or pickled vegetables. Rice is optional, but why not?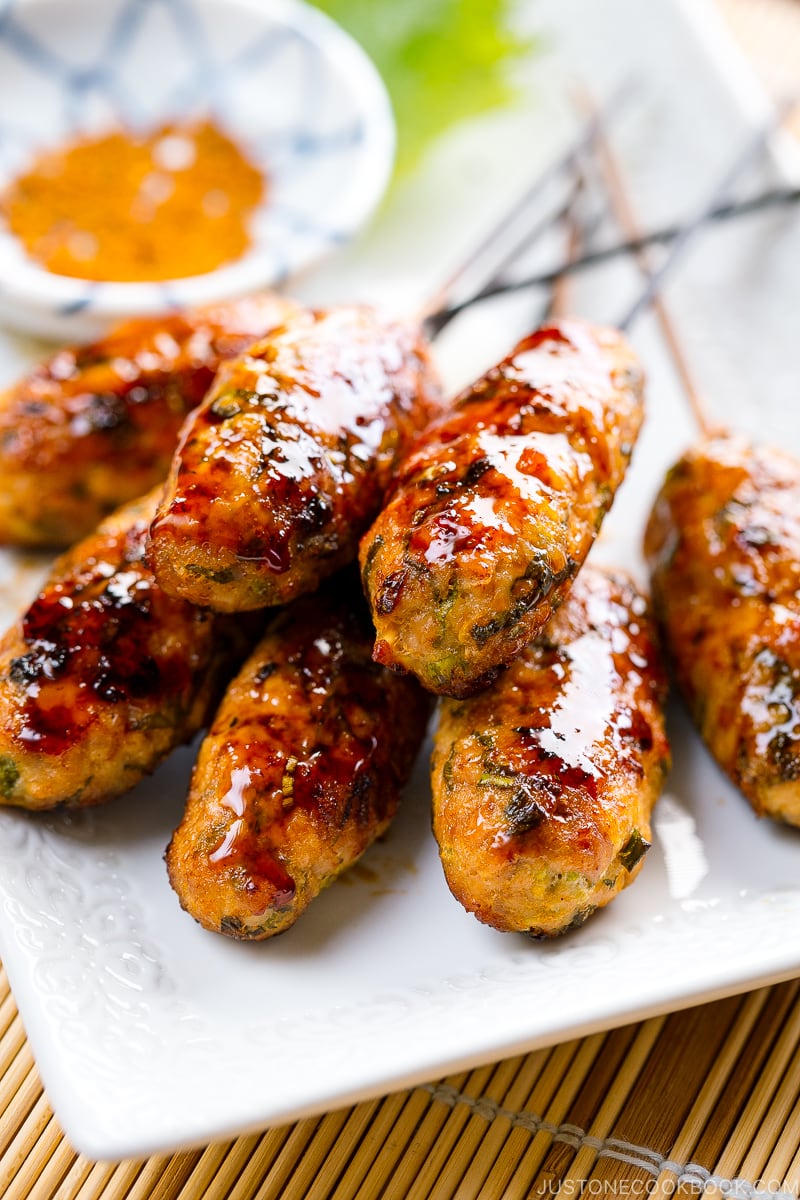 Tsukune (Japanese Chicken Meatball Skewers) – Drizzled with sweet soy sauce, these Japanese chicken meatball skewers are absolutely delicious. They are best on the grill but you can bake them in the oven too. 
Teppanyaki – Here's the ultimate guide on how to do a true Japanese Teppanyaki at home! With an electric griddle and fresh ingredients, you can easily enjoy the fun of indoor grilling at any time. A homemade Teppanyaki Sauce is a must.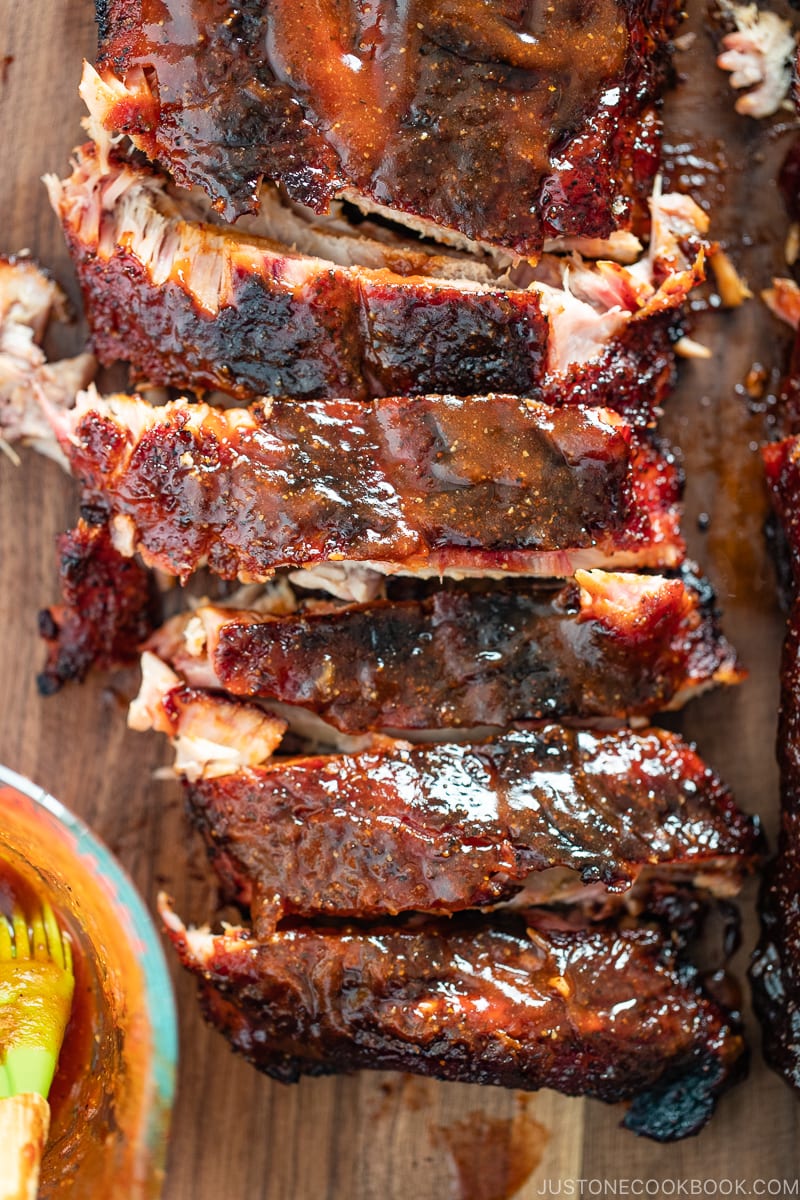 Traeger Baby Back Ribs Inspired by Franklin BBQ – With these easy-to-follow steps, you too can make mouthwatering smoked baby back ribs in Traeger! These ribs are rubbed with a simple dry mix and smoked until fall-apart tender then basted with a homemade BBQ sauce. So good that you can't stop eating!
Smoked Beef Ribs – These juicy, succulent, and flavorful smoked beef ribs are super easy to make at home. You'll just need three simple ingredients and a smoker to make this summer favorite.
Smoked Wagyu Brisket – Slowly cooked in a Traeger over oak pellets, the meat is perfectly juicy, tender, and literally melts in your mouth. Finish it off with Franklin's BBQ sauce. 
Santa Maria Tri-Tip – With minimal seasonings and a quick stint on sous vide machine, this Santa Maria Tri-Tip makes that intimate Friday night grill-outs extra special. Any leftovers can be used in salads or amazing sandwiches.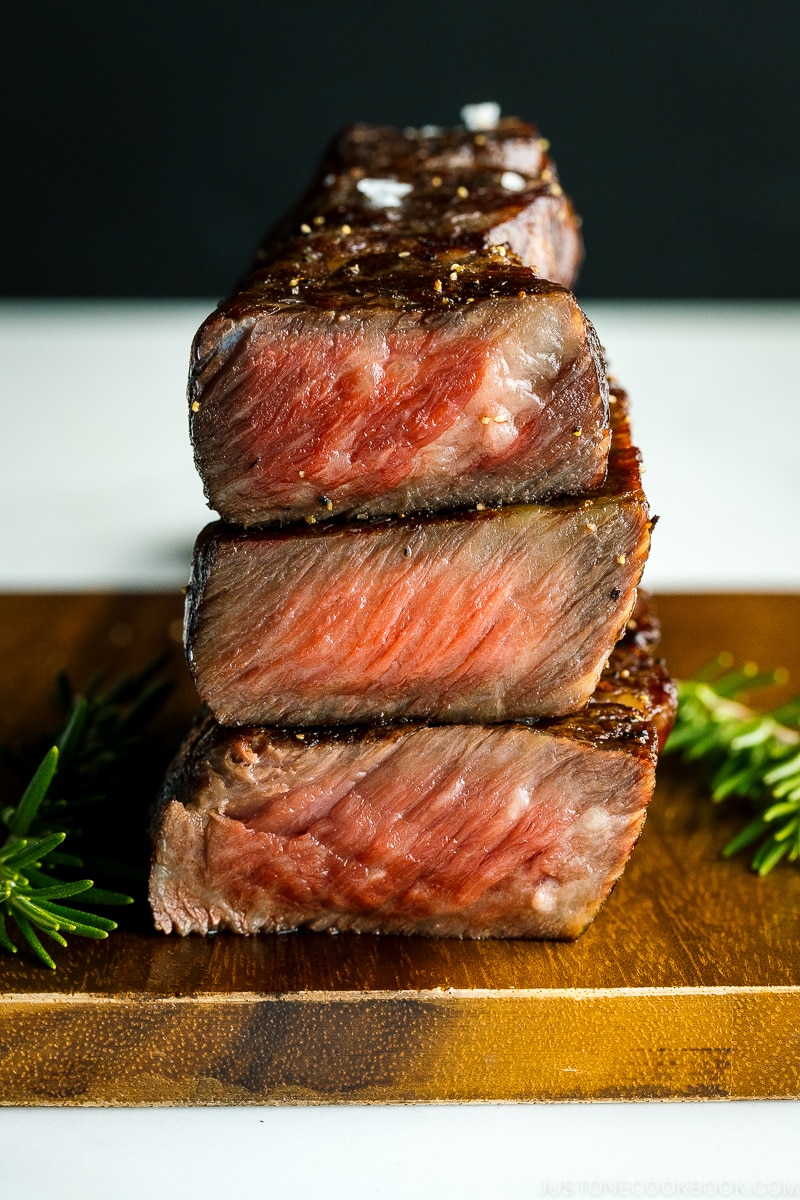 Reverse Sear Steak on Traeger with Smoked Garlic – The reverse sear steak starts off slow and steady on the Traeger and finishes with a good sear in the grill. The technique yields an evenly cooked and tender piece of meat, beautifully browned crust, and the most inviting smoky aroma! It is probably the only way you want to cook your steak going forward. 
Japanese-Style Sous Vide Steaks – Learn how to achieve perfectly cooked medium rare Japanese-style sous vide steaks. This Wafu Steak is served with grated daikon, scallion, and ponzu sauce.
---
Drinks + Desserts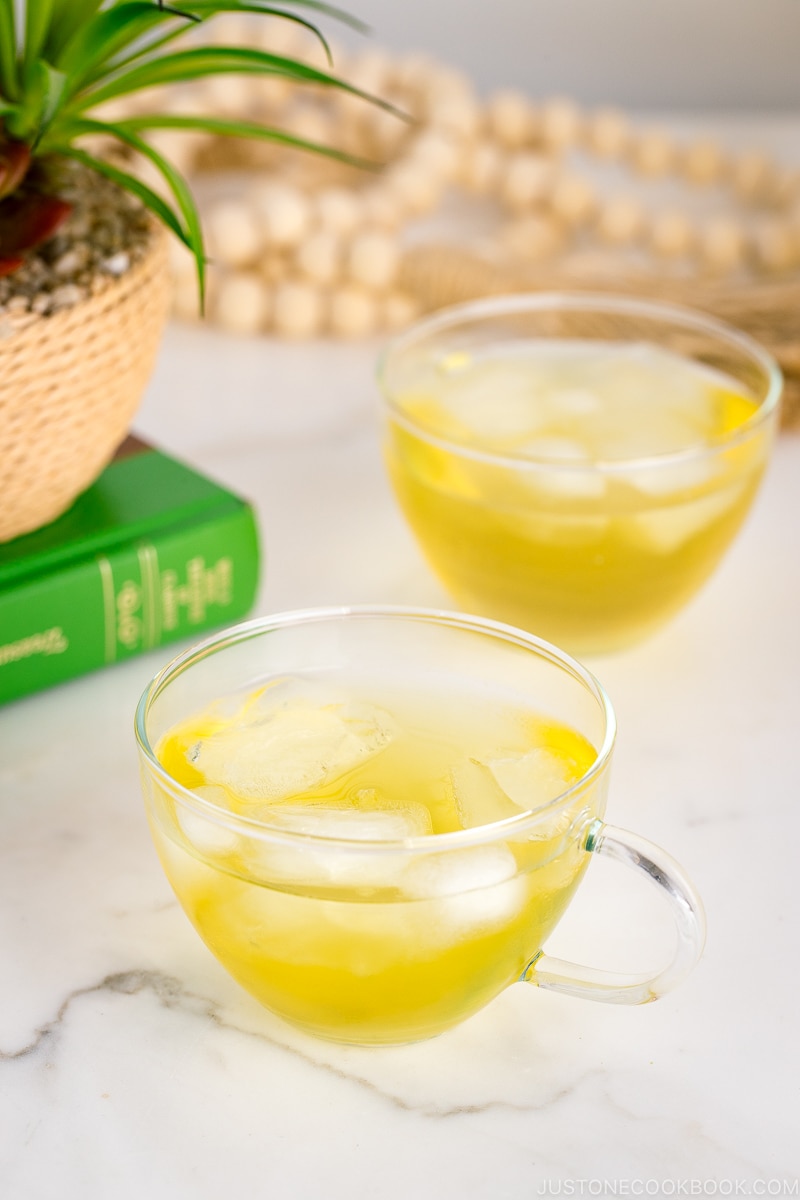 Cold Brew Green Tea – Cold brew green tea is the most guilt-free drink to counterbalance all the grilled food you enjoy. You can of course sweeten it up with a light drizzle of honey.
Cold Brew Hojicha – Another healthy but delicious drink to enjoy is Cold Brew Hojicha. The natural caramel flavor and sweetness make you want to refill the cup again and again.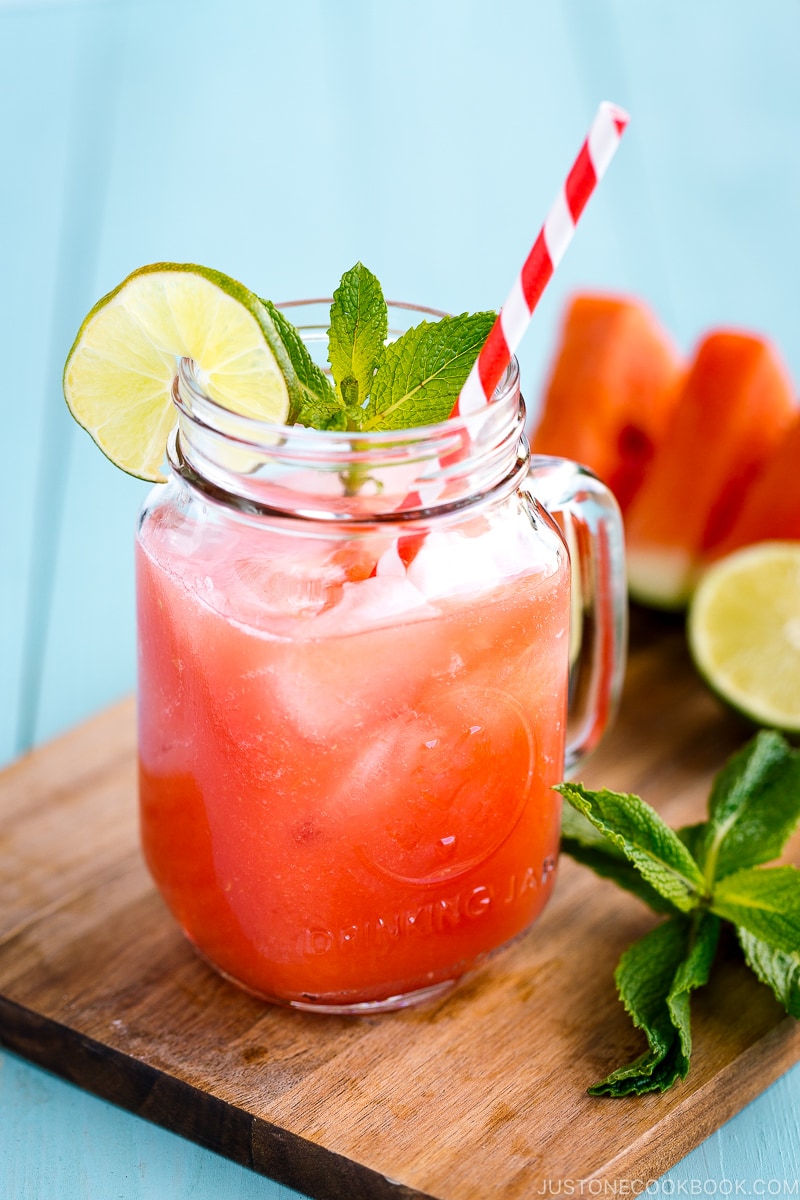 Watermelon Juice – Watermelon juice is the epitome of a summer drink. Don't forget to add a splash of freshly squeezed lime juice.
Homemade Lemonade – Lemonade is a true summer thirst quencher! If you haven't tried making lemonade from scratch, this recipe shows you how to make classic lemonade, and two other refreshing flavors with summer herbs – mint and thyme lemonade.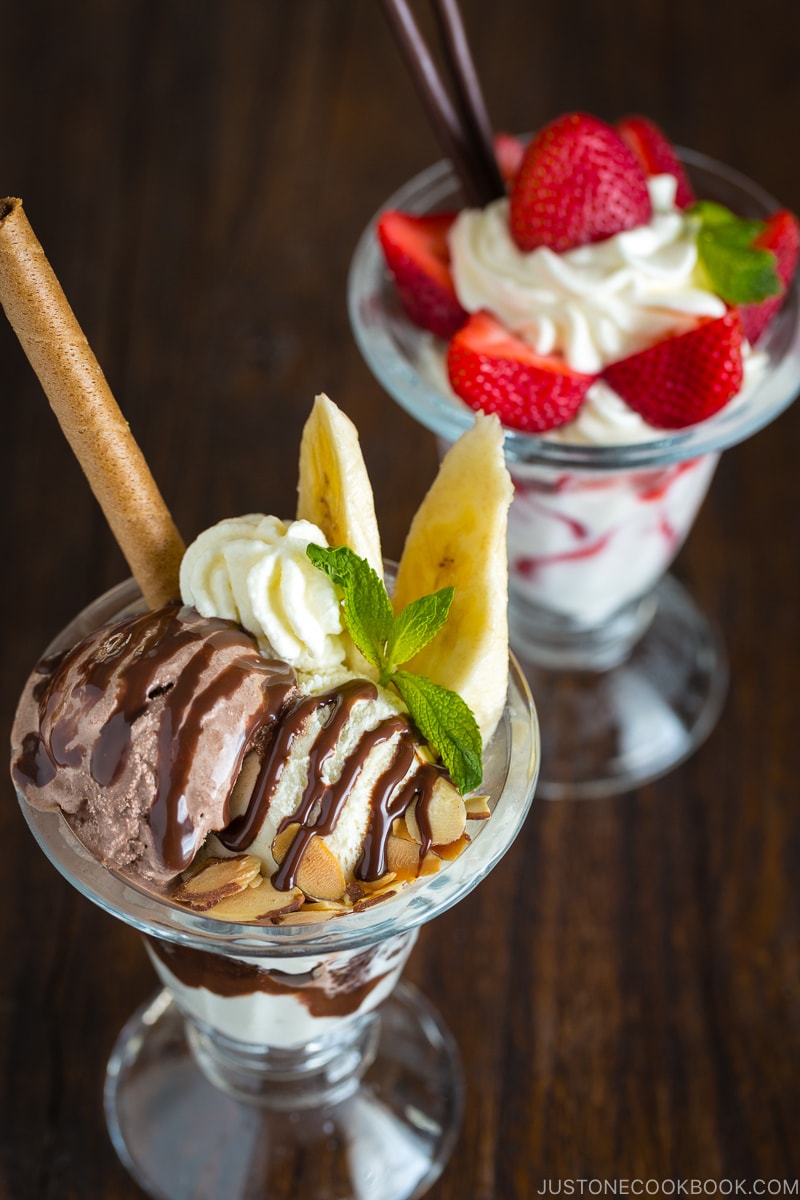 Japanese Parfait – Made of delicious layers of sponge cakes, granolas, fresh whipped cream, ice cream, and summer fresh fruits, these Japanese fruit parfaits are a winner for weekend brunches or special breakfasts. Kids & adults will go crazy for it.
Ume Shaved Ice – Fruity, tart, sweet, and aromatic, this Ume Shaved Ice has the perfect flavor of Japanese summer!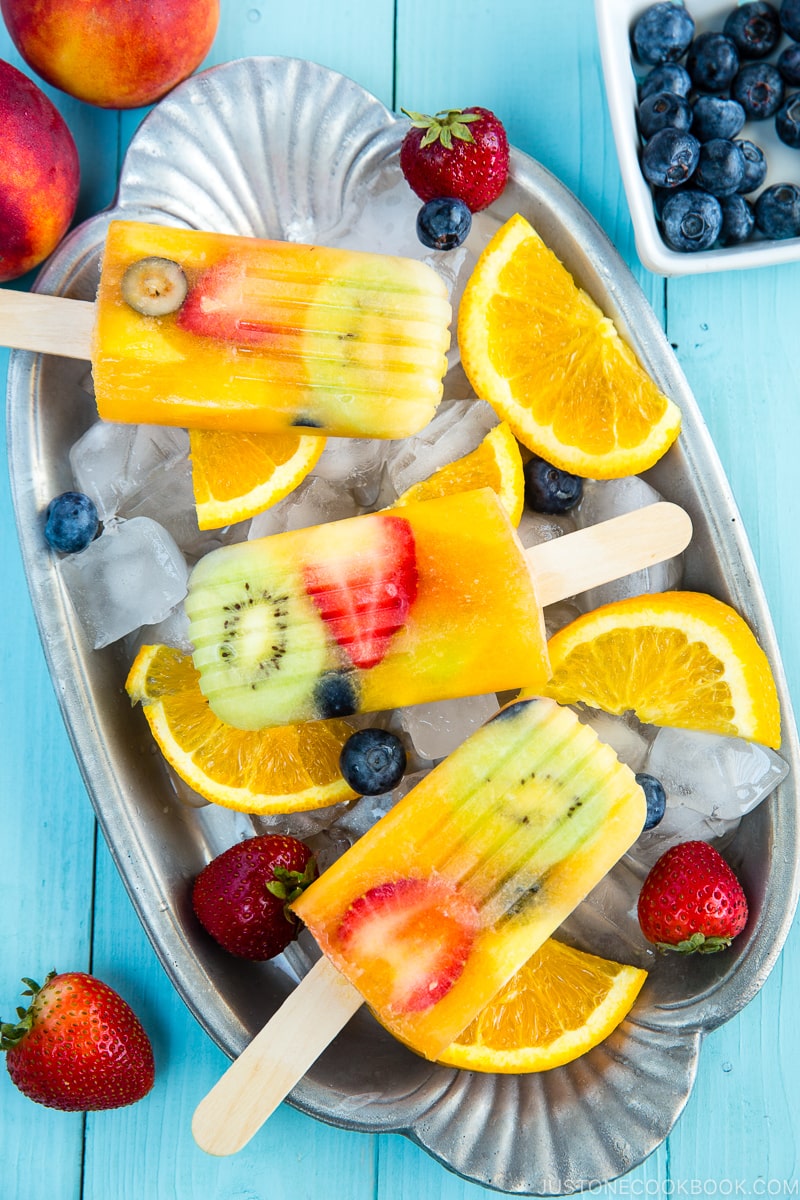 Fruit Popsicles – It wouldn't be summer without fruit popsicles! With all the delicious summer fruits in season, this is the best time to enjoy these frozen treats. They are so easy to make too. Perfect for a poolside party.
Fruit Jelly – Colorful and whimsical, these chilled fruit jellies make a lovely dessert tray for summer entertaining.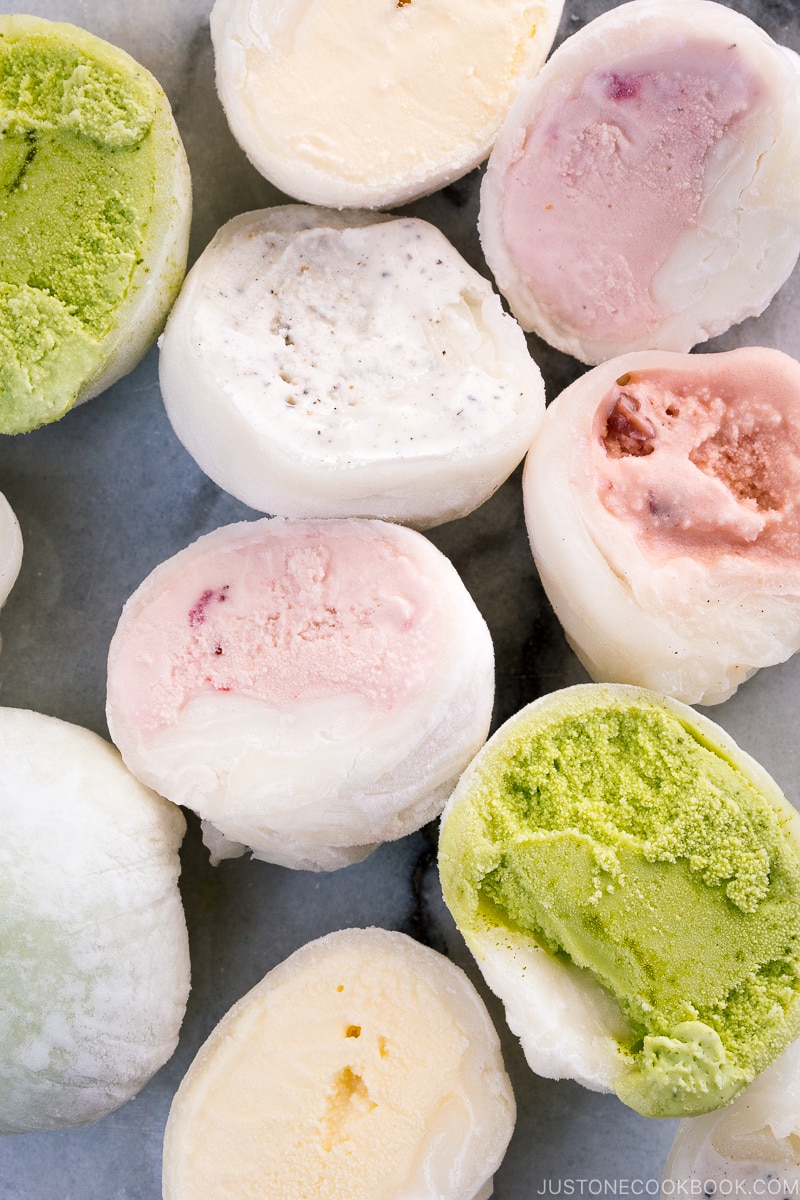 Mochi Ice Cream – This is a highly rewarding summer cooking project. All you need is to make the mochi shells from scratch and fill it with quality store-bought ice cream in all sorts of flavors!
Azuki Red Bean Ice Cream (Only 3 Ingredients) – We are all about red bean flavored treats at Just One Cookbook, ice cream included! Life is not the same without it.
---
We hope you enjoy making these fun Japanese and Asian-inspired summer recipes!
More Summer Recipes You'll Enjoy:
Wish to learn more about Japanese cooking? Sign up for our free newsletter to receive cooking tips & recipe updates! And stay in touch with me on Facebook, Pinterest, YouTube, and Instagram.