Kurashiki, renowned for its enchanting canals, Ohara Museum, and picturesque white-walled warehouses exudes the charm of a captivating historical city.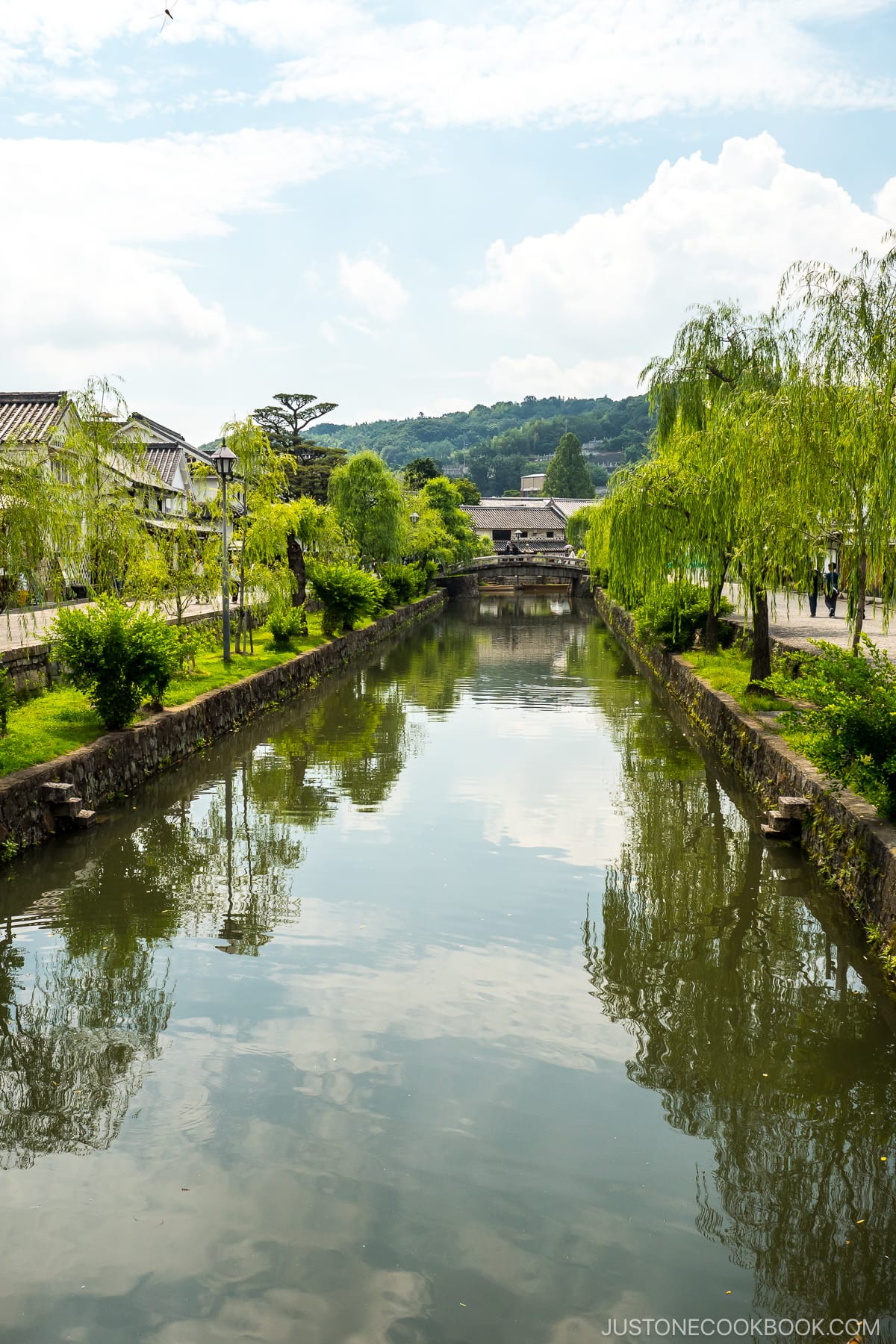 During our visit to Okayama, we took a day trip to the historic Kurashiki (倉敷). Kurashiki is not well known outside of Japan but this hidden gem is absolutely worth stopping by on your visit to western Japan. It is known as Japan's Venice with its canals and charming shops housed in traditional white-walled warehouses dating back to Edo period (1603-1867).
How to get to Kurashiki
Kurashiki is a short 17-minute train ride from Okayama City on the Sanyo Line and it operates frequently throughout the day. Upon arriving at Kurashiki Station, it's a quick 10 min stroll to the main attractions at Kurashiki Bikan Historical Quarter. If you're traveling to Osaka, Hiroshima, Himeji Castle, or Okayama Prefecture via the Shinkansen with a JR Pass (Japan Rail Pass), Kurashiki makes for an excellent day trip.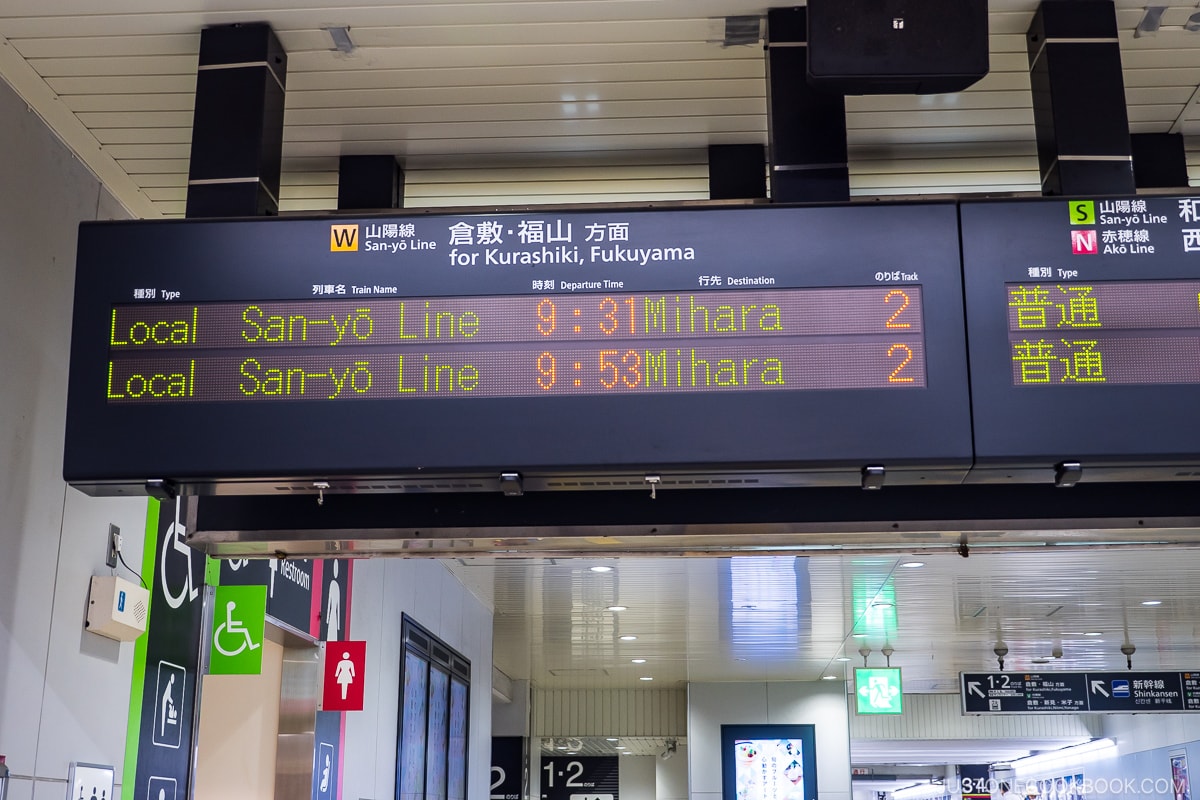 Things to do in Kurashiki
Once in Kurashiki, almost all the points of interest are concentrated around Kurashiki Bikan Historical Quarter, making it incredibly convenient to explore the area on foot.
Kurashiki Bikan Historical Quarters
Kurashiki Bikan Historical Quarters (倉敷美観地区) is the highlight of the city, famous for its merchant district adorned with white-walled warehouses. The star of the quarters is the graceful willow tree-lined canal next to traditional buildings housing shops, restaurants, and warehouses. The unique white-walled structures evoke a sense of traveling back in time.
The name "kura" means warehouse and Kurashiki was known as an area for distributing rice during Edo Period as ships carried them to Tokyo and other cities from the river out to the sea. The canals give the city the nickname the "Venice of Japan".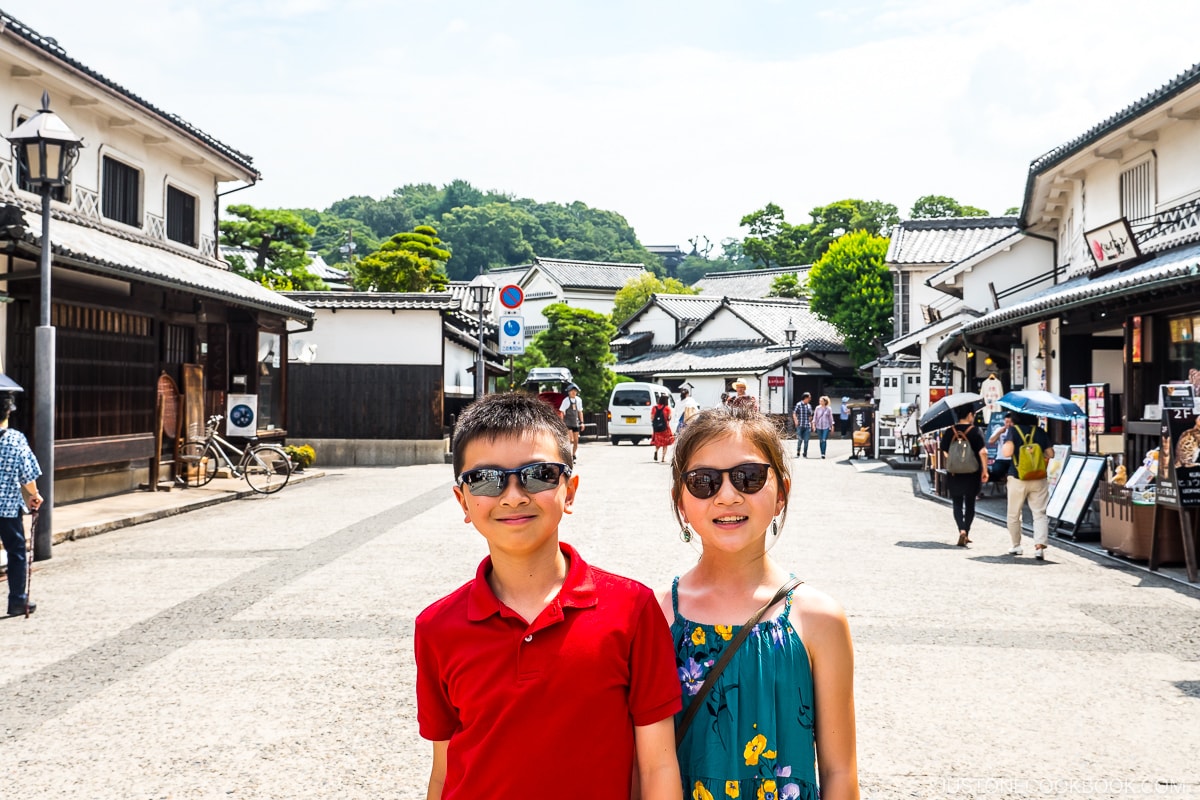 It's really interesting to walk along the canal and check out the various shops, cafes, and museums. Visitors can ride boats in the canal to experience the city from a different perspective.
The shops at Kurashiki Bikan Historical Quarters sell mostly hand-crafted goods including the earthy Bizen ware from the nearby Imbe. Additionally, the charming side streets to the east are filled with craft stores, cafes, and various shops that are worth perusing.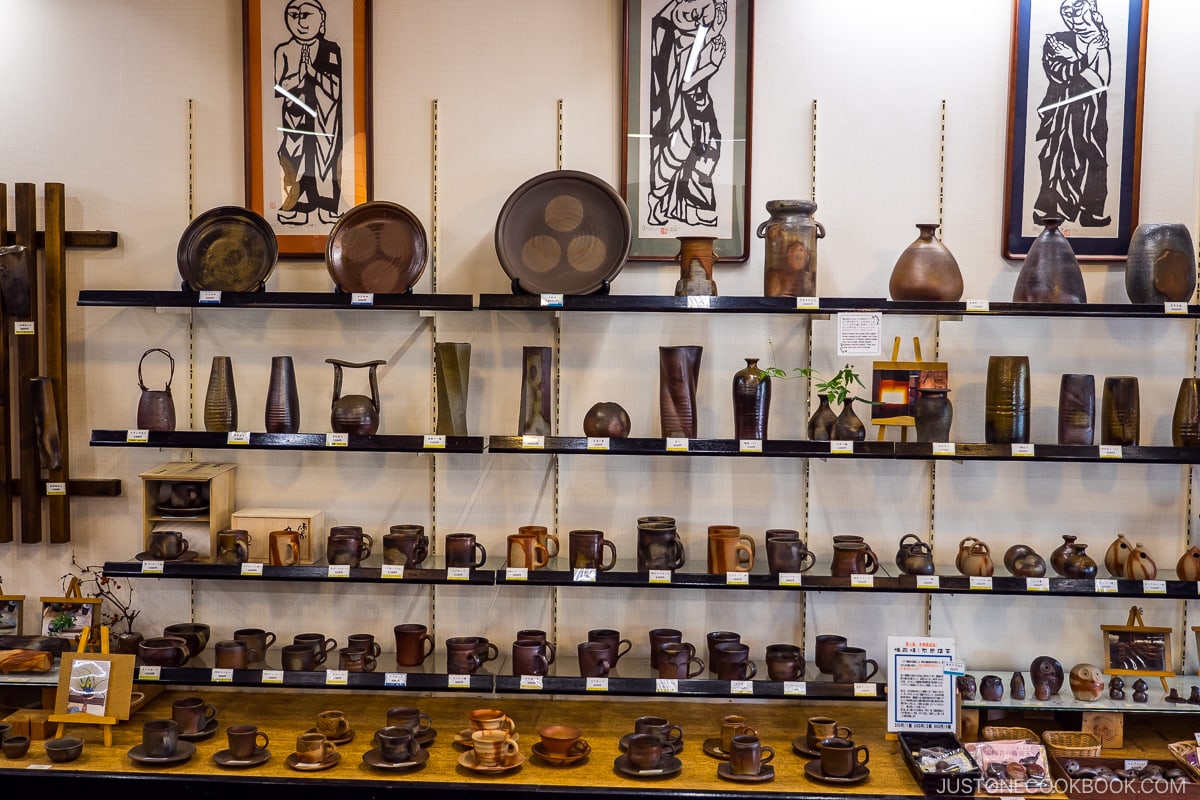 Kurashiki Museum of Folkcraft
There are a number of small museums around the canals and one of the popular ones is the Kurashiki Museum of Folkcraft. Its mission is to showcase everyday items created by anonymous artists. The museum's collection includes Okayama folkcraft, ceramics, lacquers, wood and metal works, and paintings.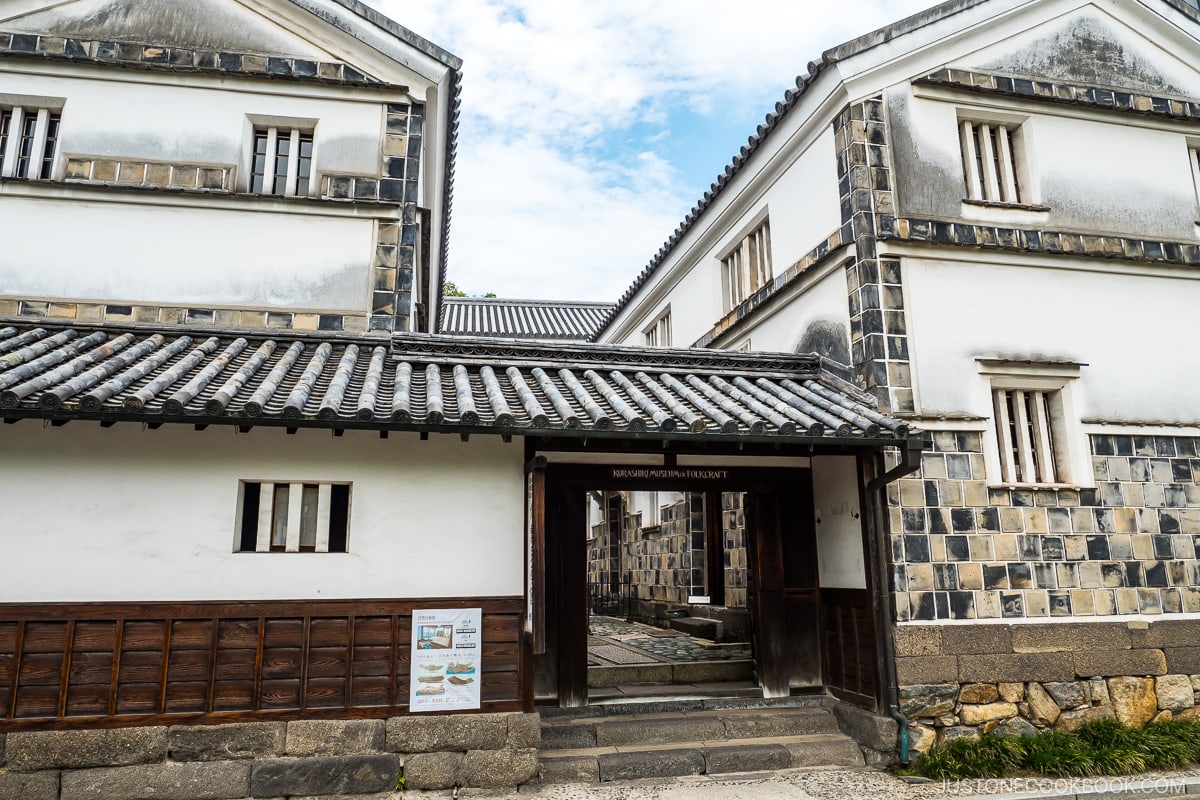 Ohara Museum of Art
Besides the traditional buildings, the other prominent attraction in Kurashiki is the Ohara Museum of Art. It is Japan's first museum of Western art and also its first private museum. This impressive institution houses works by Monet, Picasso, Matisse, and many other Western and Japanese artists. The museum was opened in 1930 by Ohara Magosaburo (head of Kurabo) to commemorate the artist Kojima Torajiro.
The artwork is displayed across three buildings, and one of the notable masterpieces is El Greco's "Annunciation."
Kurashiki Ivy Square
Located a few blocks from the historical quarter, Kurashiki Ivy Square occupies the former cotton mill of Kurabo. The ivy-covered factory walls give the building and area its name. Although the factories were abandoned in the 1940s, restoration efforts began in 1972.
Today on the site is a hotel, cafe, shops, and restaurants. The shops sell traditional folkcrafts and accessories made from denim. Additionally, Ivy Square houses the Kurabo Memorial Hall.
Momotaro Karakuri Museum
Lastly, around the Okayama area, the most famous story is the legend of Momotaro (peach boy). There's a small museum nearby dedicated to this children's story and showcases historical artifacts related to it. If you have little ones interested in the story, it's a great way to learn more about it.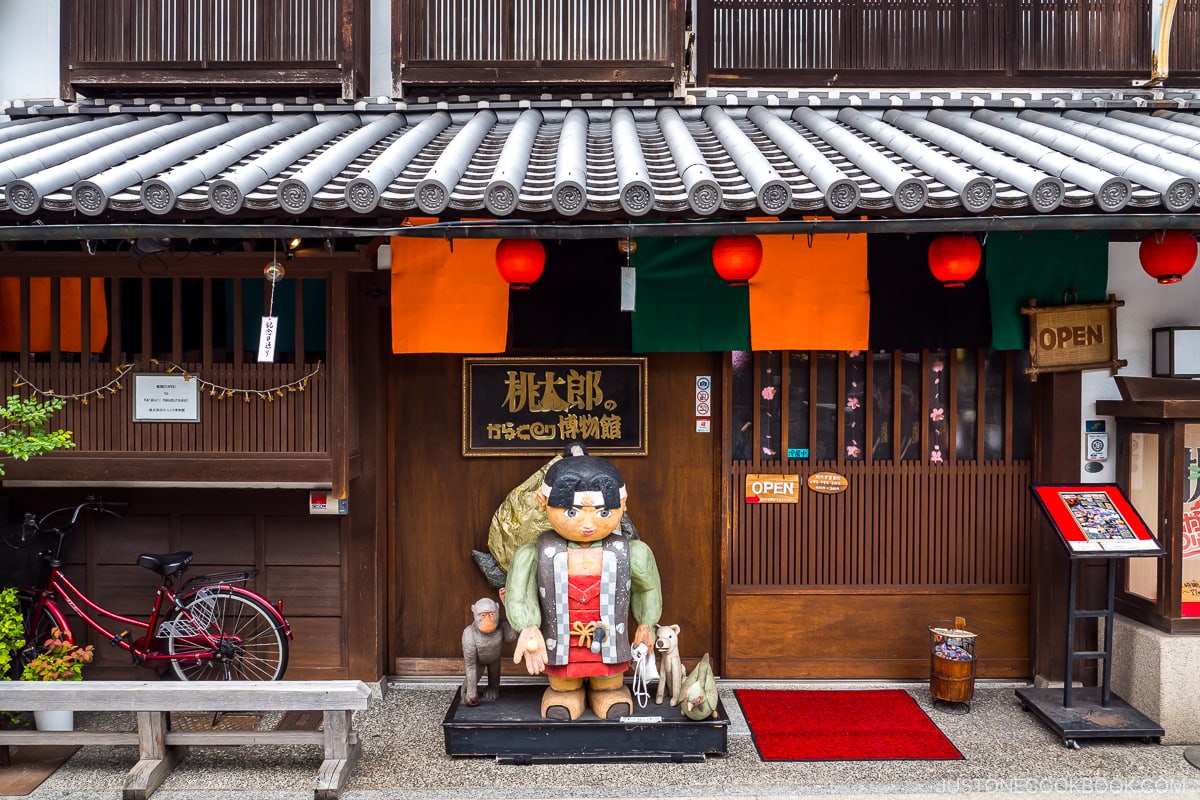 Kurashiki Restaurants
Kurashiki boasts a wide array of cafes and restaurants within the Kurashiki Bikan Historical Quarters. We had soba at Kamoi while admiring the view of the warehouses and canal. Kamoi's menu includes classic Japanese fares such as sushi, udon, soba, tempura, and bento.
For a light afternoon snack, we had shaved ice at Yurin-an. This charming establishment offers a variety of unique menu items, including seabream rice, wild-boar shabu-shabu over rice, sweets, and a diverse selection of beverages.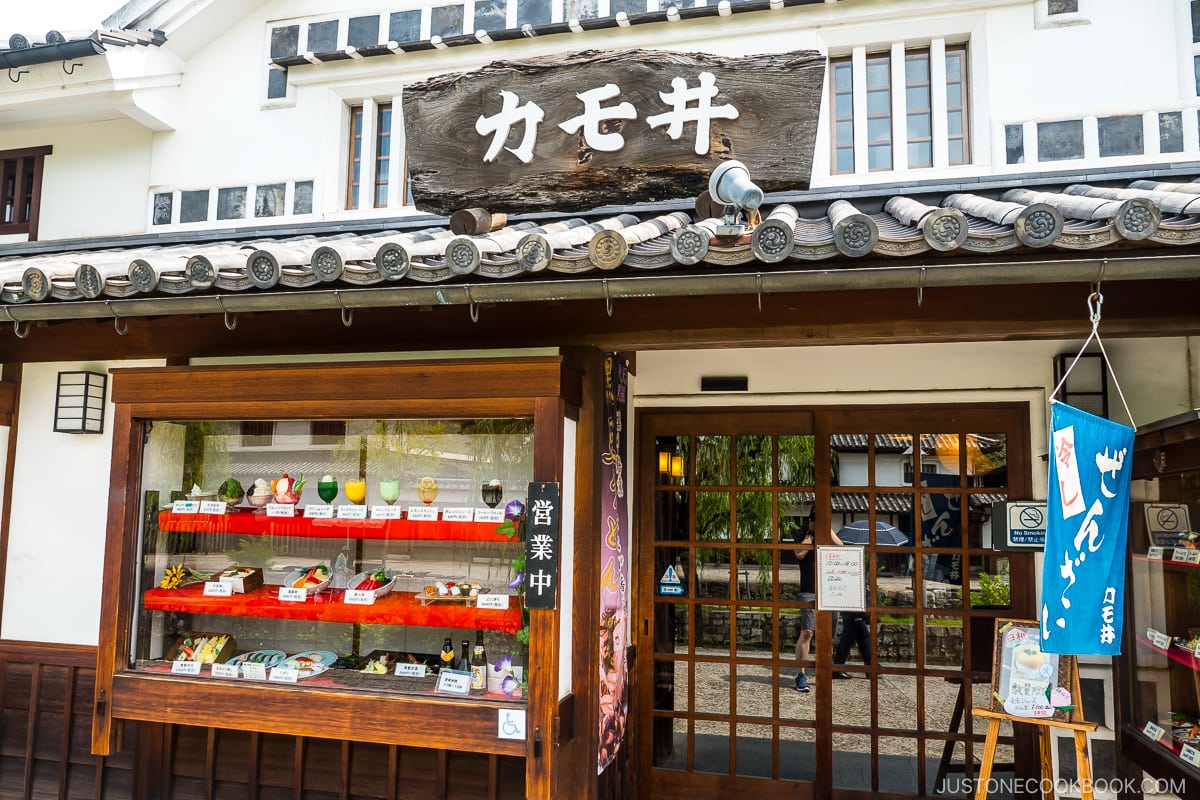 Our family fell in love with Kurashiki, and it is an ideal destination for a day trip from nearby Hiroshima or Okayama. Immersing ourselves in Kurashiki's traditional warehouse buildings, picturesque canals, and captivating town scenery transported us to a bygone era of tranquility and serenity.
We didn't have time during our visit but Achi Shrine nearby is another worthwhile stop. If you're a big fan of denim, heading further south to Kojima Jeans Street is highly recommended.