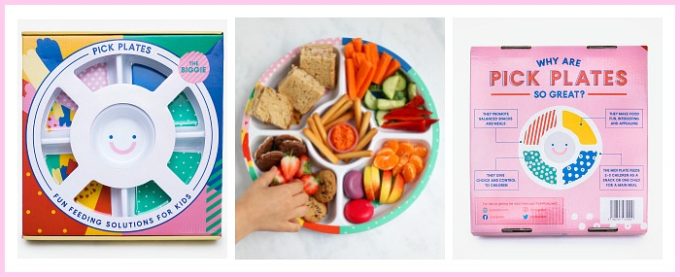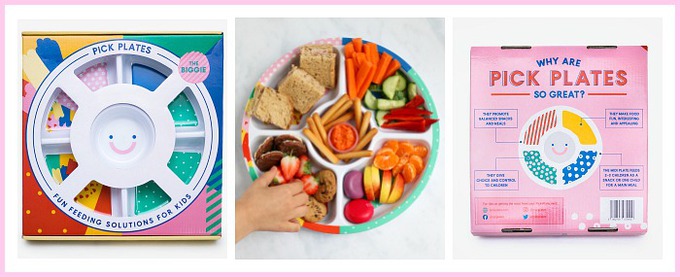 Check out our favourite air fryer kid recipes all made with simple ingredients and perfect for getting food on the table fast!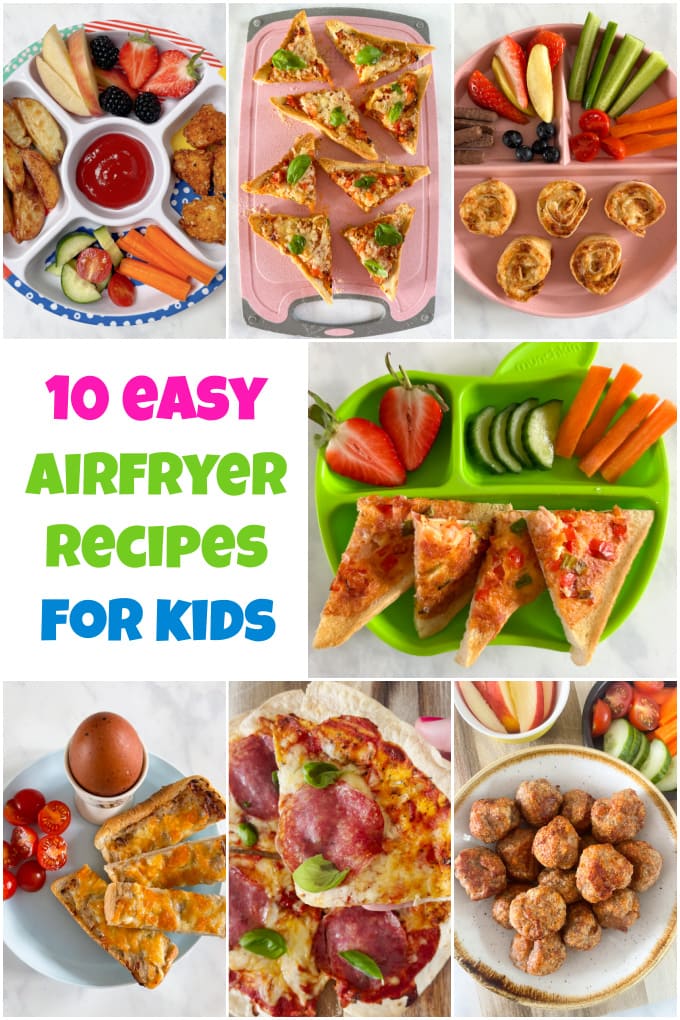 Why I love my Air Fryer!
I've been using an air fryer for years now and I have to say I really love it! I've spent years coming up with Easy Family Meals and Easy Snacks For Kids but having an air fryer really has been a game changer!
Air frying is is brilliant for making quick and easy meals for kids when your meal prep game maybe hasn't been on point! 
Air Fryer Recipes For Kids
The internet is absolutely jam packed with air fryer meals and recipes at the moment, but I've noticed that a lot of them are geared towards more adult meals than kids friendly ones.
 So I wanted to put together a list of simple recipes that are more aimed towards kids.
You only need four simple ingredients to make these pinwheels and they are perfect for a quick lunch at home or they can be packed into lunch boxes for school or days out with the kids.
These cheesy sausage bites are now a firm family favorite in our house! My kids absolutely love finger foods and these bites made with cheddar cheese and your preferred choice of sausage meat tick all the boxes!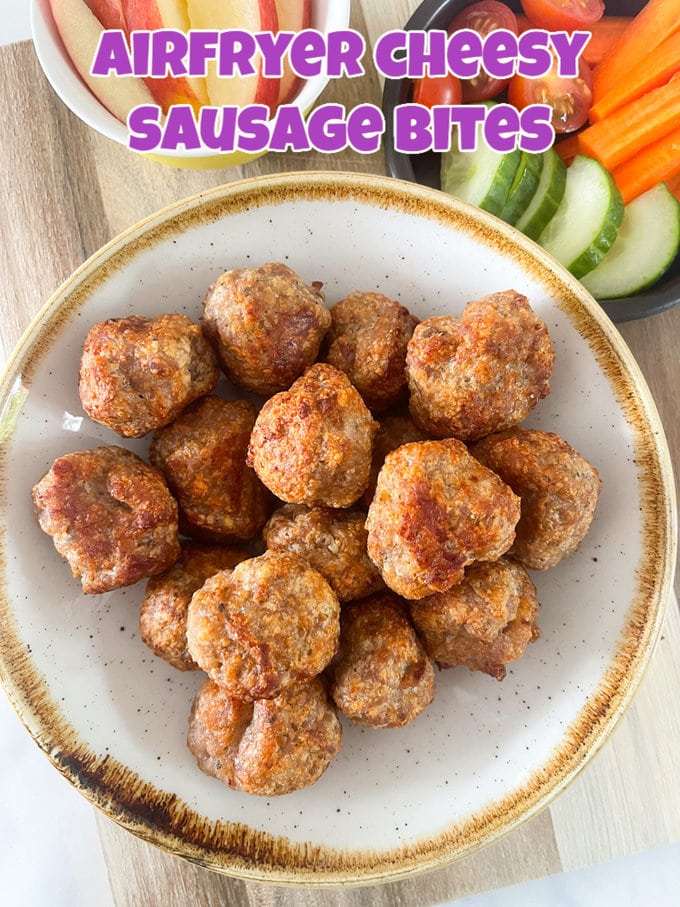 I'm yet to meet a kid that doesn't like chicken nuggets but they don't always have the healthiest reputation! So rather than cooking them in the deep fryer or the oven, pop these in your air fryer basket where you'll use less oil, less time and and have a much healthier alternative!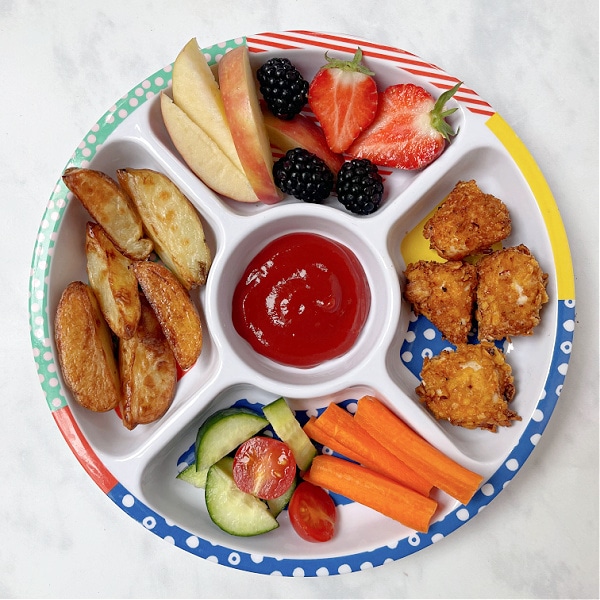 I'm always trying to come up with easy dinner ideas for the kids for those days when you are short on time and this air fryer pizza recipe is so simple. It really takes just minutes to make!
Serve it up with some raw chopped veggies or crudite and voila, dinner time sorted!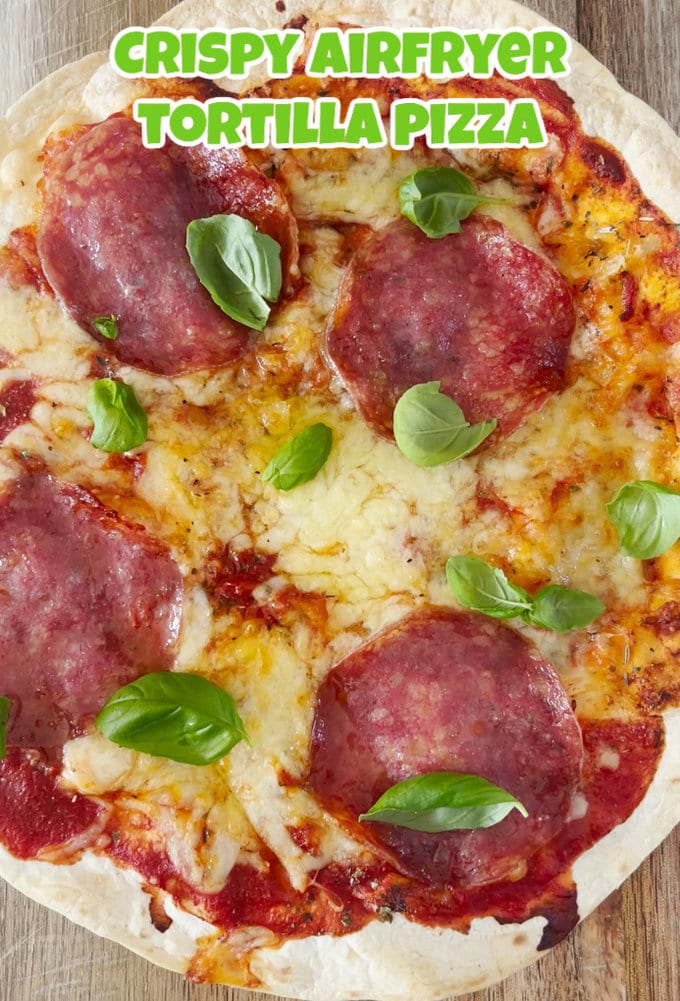 My recipe for this air fryer omelette toast is a really easy way to get kids eating eggs! Customise the toppings to suit what your kids like and serve as a quick and easy lunch idea full of protein to keep tummies fuller for longer!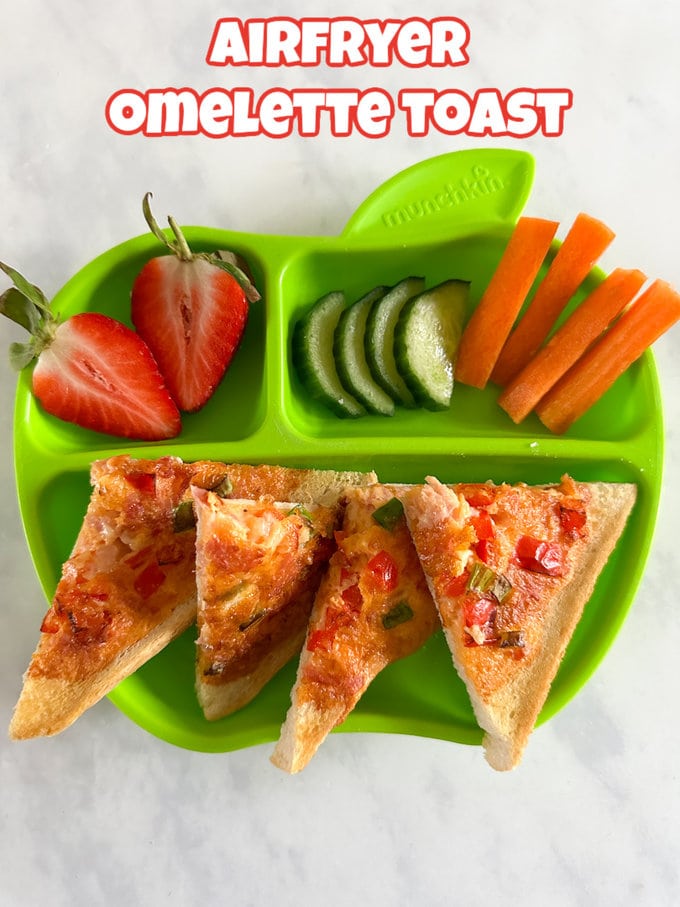 Sometimes the best air fryer recipes are the simplest ones and these air fryer fish finger sandwiches are something that the whole family are sure to love!
Serve them with my french fries recipe for the ultimate in comfort food!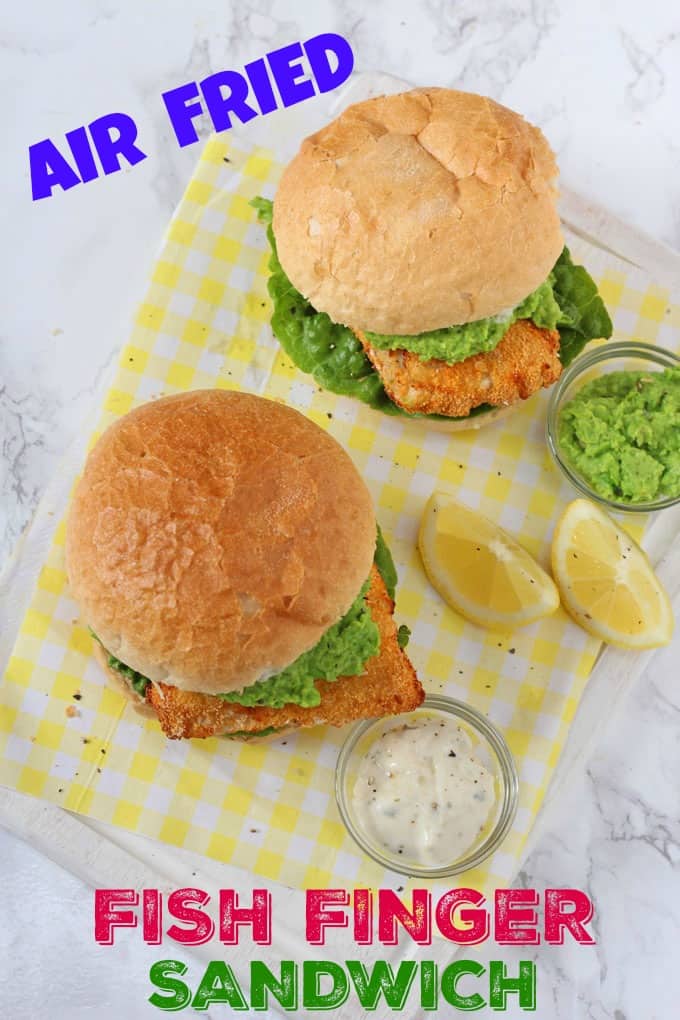 If you're looking for an easy cooked breakfast idea that is not only easy and quick to put together, but will also keep kids full all morning, then these sausage and cheese soldiers are a great option.
They are super high in protein and the kids will absolutely love dipping them in a runny egg!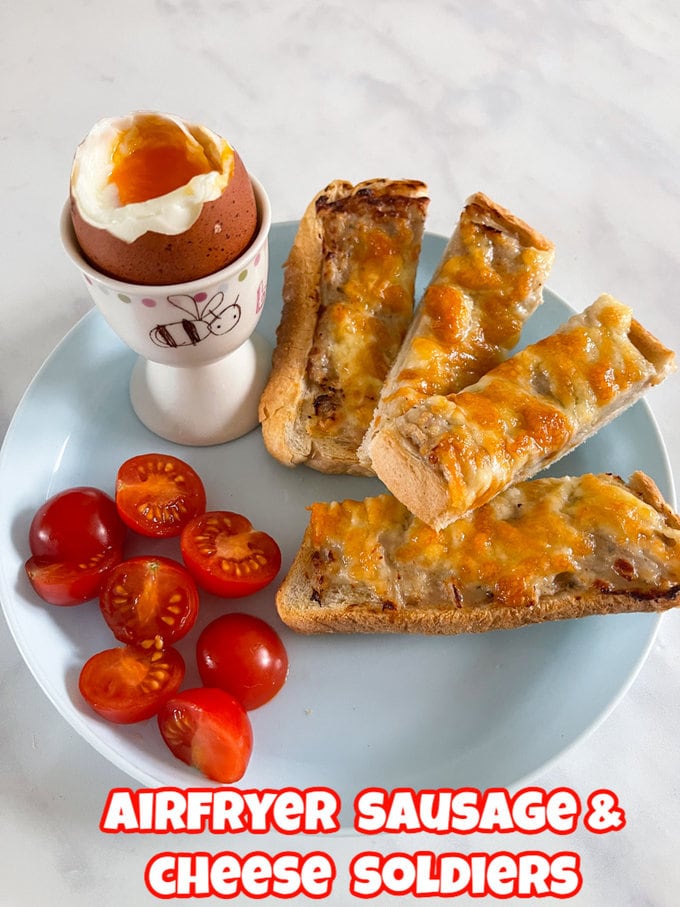 If you've got picky eaters at home, then this one is for you! We absolutely love our hidden veggie recipes and this pizza toast is a really easy recipe that boasts three different types of hidden veggies in it!
Perfect if your kids aren't great at eating their veg!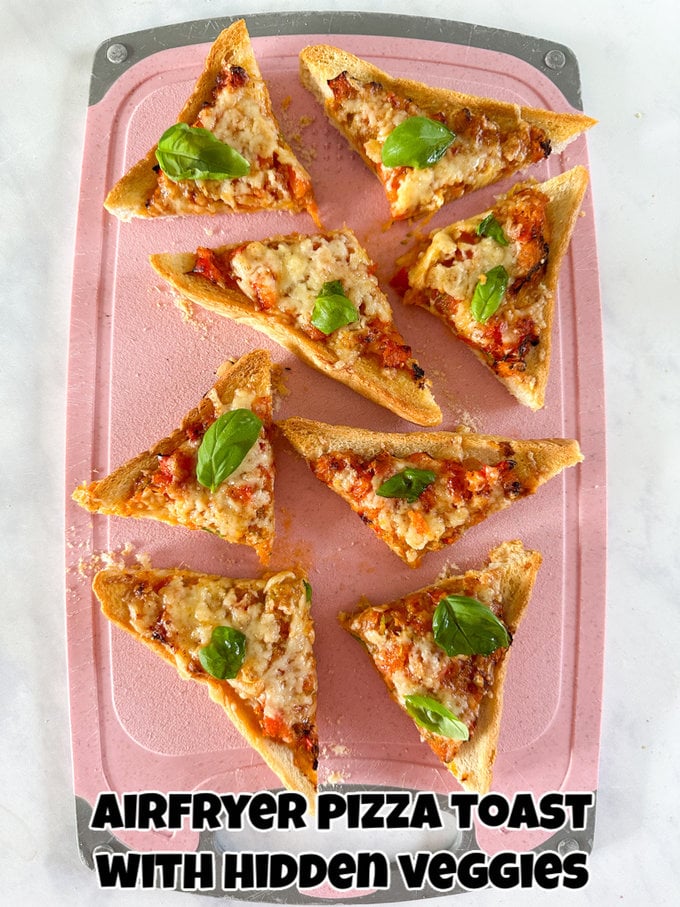 I've been making these Pizza Rolls and these Ham & Cheese Roll Ups for years now and my kids absolutely love them.
So I wanted to come up with a variation of these that I could cook in my basket air fryer and I'm so pleased how these came out! Just like a sausage roll but way less faff!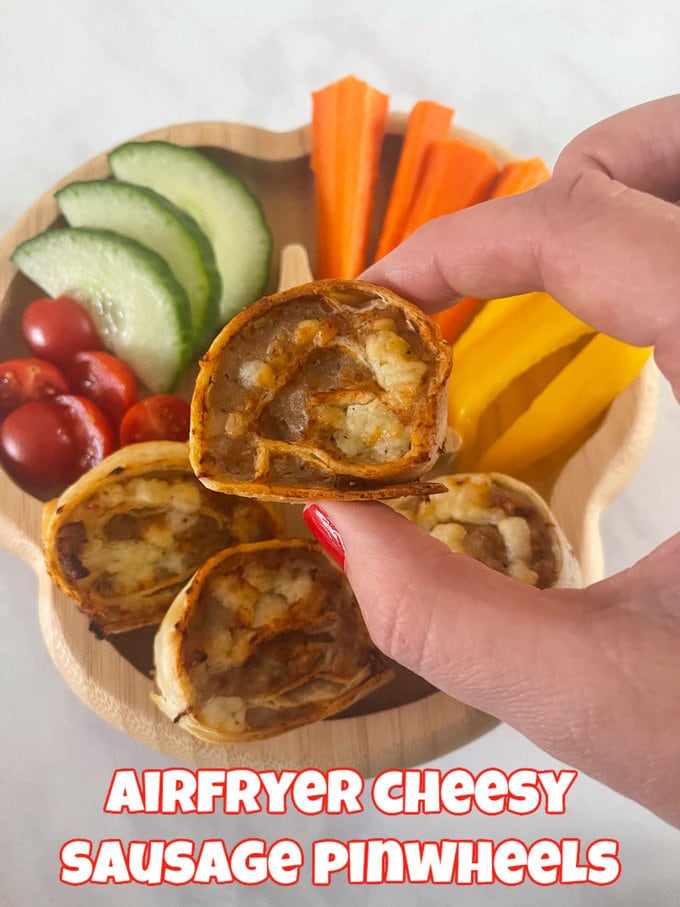 I haven't done many air fryer desserts or snacks, but I tried this one the other day and it's so good that I just HAD to include it in this kid-friendly air fryer recipes roundup!
This caramelised banana topped with peanut butter and chocolate really is so simple but a total crowd pleaser that the entire family absolutely love! It's so good, you really have to try it!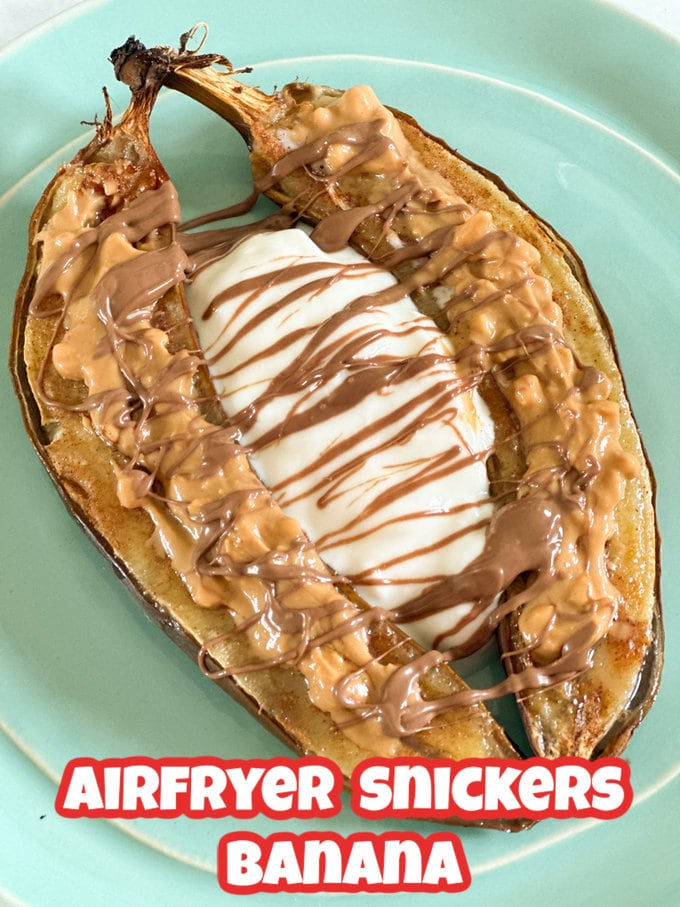 If you try any of my Airfryer Recipes For Kids, then please do leave me a comment and share your pictures with me on Instagram.  I always love to see your creations!
ORDER my new book THE FUSS-FREE FAMILY COOKBOOK out now. 100 healthy easy and quick recipes that the whole family will enjoy!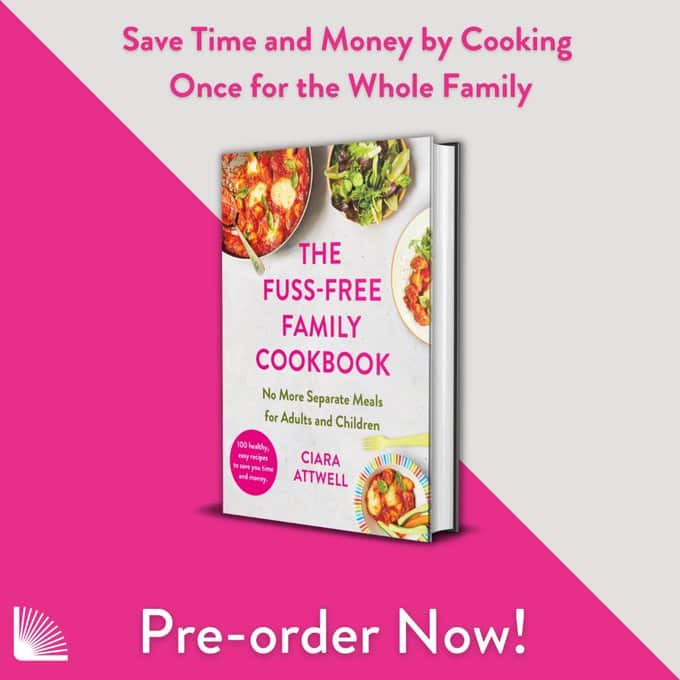 OTHER KID-FRIENDLY RECIPE COLLECTIONS YOU MIGHT LIKE!
If you enjoyed this recipe collection, then you might also like:
Looking for some lunchbox inspiration now the kids have been back to school for a few weeks? Check out our collection of easy and healthy ideas for packed lunches!
15 Delicious & Easy Snack Recipes for Kids. Perfect to batch make for ready-to-go treats all week long!